Priceless Pics
As Valentine's Day approaches, our thoughts turn toward love, and who better to honor than the other parent of our child? If you loved him before you had kids, seeing him parent your baby, toddler and child will likely turn your insides to mush and your knees to jelly as your heart swells in your chest. We salute all great dads with this stunning photo gallery and notes about why they are loved so much.
(page 7 of 15)
David and Mackenzie
David, dad of Mackenzie, Alexis and Ethan from Wisconsin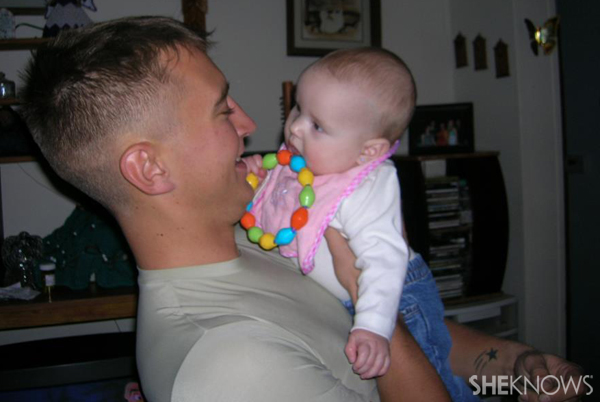 From Ashley: My husband David is sexy to me for many reasons. We married young, and we were high school sweethearts. Over eight years ago, he joined the Army (I love my man in uniform). Life has had its ups and downs between deployments and being away from family. However, good things have come with sacrifice. I get to stay home with our children and he works hard so I can do so. We have had a great start in life because of David's service to our country. David is the most patient and optimistic person I have ever met. Because of these qualities, he keeps me grounded. He will fix boo boos, clean up messes, fix hair, give baths, play with them, read to them and many other things. I love to see him love his children the way that he does.