Priceless Pics
As Valentine's Day approaches, our thoughts turn toward love, and who better to honor than the other parent of our child? If you loved him before you had kids, seeing him parent your baby, toddler and child will likely turn your insides to mush and your knees to jelly as your heart swells in your chest. We salute all great dads with this stunning photo gallery and notes about why they are loved so much.
(page 6 of 15)
Mike and Archer
Mike, dad of Archer and Cohen from Indiana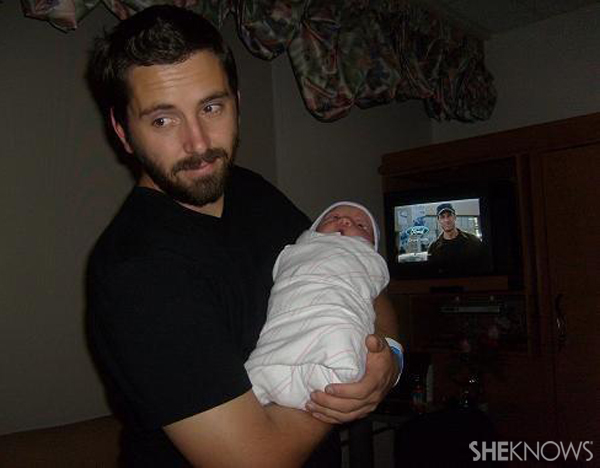 From Heather: I think my husband is crazy adorable, he's good with our kids, treats me like a princess and supports all my "wacky" parenting decisions. He is the first to tell someone why we chose not to circumcise, or why I was breastfeeding our toddler. He never gets sick of airplane rides on his feet, or playing pretend with action figures — and he'll oblige our 1-year-old and pass the ball back to him for the "eight hundredth" time that night.
But the biggest reason my husband stands apart as a dad is that I have never, never, had to get up in the middle of the night with a baby, or even early in the morning. Even in the every two-hours-breast-feeding-days, he would get up, bring me the baby, and put the baby back to sleep when I was done. Isn't that amazing?