Priceless Pics
As Valentine's Day approaches, our thoughts turn toward love, and who better to honor than the other parent of our child? If you loved him before you had kids, seeing him parent your baby, toddler and child will likely turn your insides to mush and your knees to jelly as your heart swells in your chest. We salute all great dads with this stunning photo gallery and notes about why they are loved so much.
(page 4 of 15)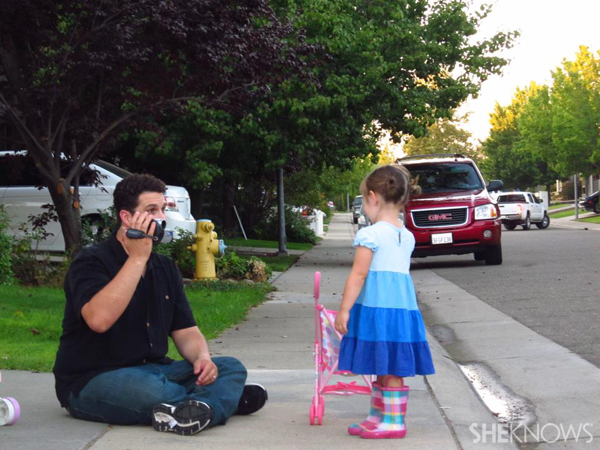 Paul and Chloe
Paul, stepdad of Kaden and dad of Chloe and Tessa from California
From Jolene: Paul is a great dad because he is completely devoted to his family. We have two girls together (ages 1 and 3) and I have a 13-year-old son from a previous relationship. When we started dating, my son was 7 years old and as our relationship progressed, Paul gracefully stepped into the role of father. He teaches our son love, respect, and responsibility. To our daughters, he is a perfect example of a loving, caring, honorable man that they will use as measure of how men should treat them in life.
Paul doesn't watch his kids, he raises them. I have never known another father to be as active in his children's lives as my husband. He changes diapers, gives baths, gets the kids ready in the morning (including fixing their hair), kisses boo-boos, takes the kids to doctor's appointments, attends school events and is a favorite playmate. He is supportive of the choices I've made for our family such as cloth diapering, breastfeeding, and co-sleeping even if others close to us are not. The adoration my children have for their father makes him more attractive in my eyes than any movie star.