Priceless Pics
As Valentine's Day approaches, our thoughts turn toward love, and who better to honor than the other parent of our child? If you loved him before you had kids, seeing him parent your baby, toddler and child will likely turn your insides to mush and your knees to jelly as your heart swells in your chest. We salute all great dads with this stunning photo gallery and notes about why they are loved so much.
(page 14 of 15)
David and Bella
David, dad of Bella from Ohio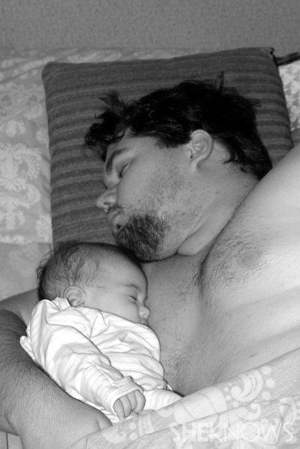 From Brittney: When David and I started dating in April of 2007, I knew right away that I wanted to be with him forever, but when we had our first child in September of 2009, I fell in love with him all over again. From the very beginning he was always involved, so much so that I didn't change my first diaper until our daughter was nearly 2 weeks old! If that's not hot, I don't know what is! Now that she's 3, they're even closer, and you can tell how much she adores him just by looking at her face when he walks in a door.