Fun Ways To Show Them They Have Your Heart
Set the romance aside — Valentine's Day isn't just for lovers anymore. Showing the little people in your life what they mean to you is a fun way to celebrate Valentine's Day. We found some fun gifts that do just that and won't break the bank.
We know you love the romantic side of Valentine's Day — a romantic dinner date, a glass of champagne and possibly some uninterrupted couple time. Once you become a parent, those little ones steal your heart in a different way. Valentine's Day has become a holiday not just for romance, but for showing those people who have a piece of your heart just what they mean to you.
Take a tumble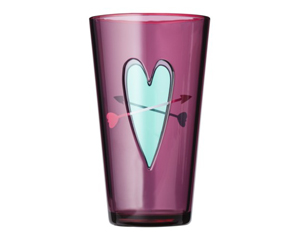 The best Valentine's Day gifts are those that are useful all year long. Serve up a breakfast smoothie on Valentine's Day morning in one of these cute tumblers (Target.com, $12/set of 4) for a sweet Valentine treat. The 21-ounce size is perfect for her favorite drinks year-round — and dishwasher safe for you.
Make food fun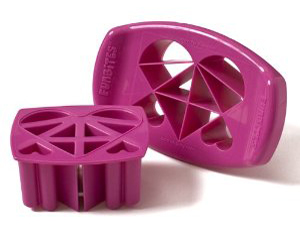 Food is always more fun when it comes in shapes. Take your child's lunches and snacks to a whole new level with the FunBites shaped food cutter (Amazon, $13). It's perfect for pancakes, lunch meat, cheese slices or sandwiches and is made from food-grade BPA-free materials.
I heart you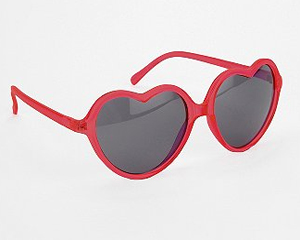 What's the perfect way to frame that cute little face? These heart-shaped sunglasses (Urban Outfitters, $14) are just the thing to make your cutie even cuter. Sunglasses aren't just for summertime. Every kid wants a cool pair of shades, no matter the season. Available in red, pink, white or black, these sunglasses are one Valentine's gift that's stylish all year long.
Words to live by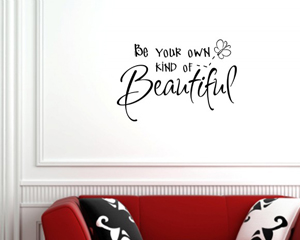 Valentine's Day cards have lovely sentiments, but what if your words could reach her every single day? This wall quote (Vinylsay.com, $10) has the perfect message for your daughter to read each morning as she starts her day — "Be your own kind of beautiful." Bonus points if you can apply it to her wall while she's away at school for that extra surprise factor.
Light them up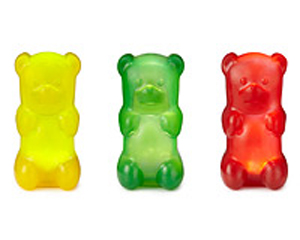 Who doesn't love a gummy bear? Candy and Valentine's Day go hand-in-hand, and this gummy bear light (Uncommon Goods, $28) is the perfect sweet gift for kids of all ages. He's a cute room accessory during the day, then with a squeeze of his tummy he lights up and spreads light all around the room. Each gummy bear light includes a built-in LED light. Choose one in his favorite color.
Send a little love note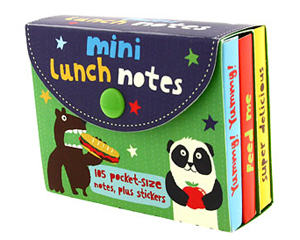 Whether you're a bento box pro or prefer a simple brown-bag lunch, sending your child off to school each day just got sweeter. This set of mini lunch stationery (LunchBoxNotes.com, $10) is a great way to send a personalized message with your child every day. The set includes 105 cards and 100 stickers, for multiple ways to make his lunch special.
Why not keep the Valentine's Day vibe going all year? Valentine's Day gifts for the kids don't have to be all chocolate and hearts. Choose a few of these cute gifts that will still be giving smiles long after February.
More Valentine's Day
Valentine's Day gifts that boys will love
Valentine's Day crafts for kids
How to host a Valentine's Day party for kids