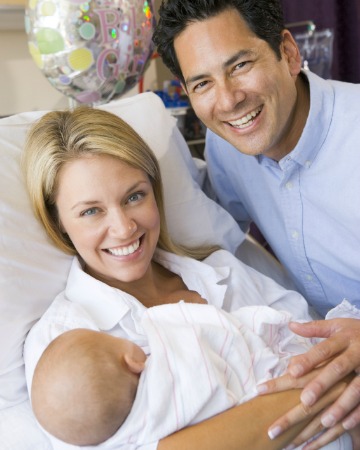 Gender-bending baby names
Still searching for the perfect baby name? If you are looking for a modern and unique baby girl name, perhaps you should consider checking out the hottest new trend — boys' names for girls!
Today's parents are thinking outside of the box when searching for baby names, which is evident in the hottest new baby name trend of gender-bending boy names for girls.
Celebrity driven trend
Jessica Simpson jumped on this gender-bending trend when she named her daughter Maxwell Drew. She explained that the name is from her fiance's middle name (Maxwell) and her mother's maiden name (Drew).
Other celebrities give their child a masculine first name paired with a feminine middle name, such as Michelle Branch who named her daughter Owen Isabelle or Rachel Uchitel who named her daughter Wyatt Lilly.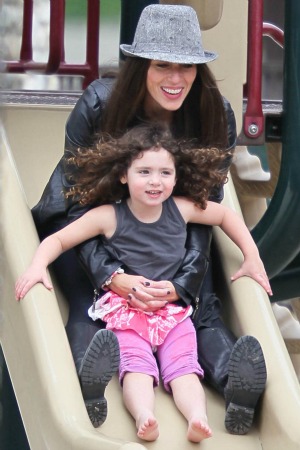 Other stars, such as Soleil Moon Frye, went masculine all the way by naming her daughter Jagger Joseph Blue.
"Jagger was a name that we loved from the beginning of the pregnancy. We always wanted to be surprised by the sex and we felt like it was perfect for a boy or a girl," Frye told People. "Joseph has a meaning that is so very close to our hearts. It was the name of our godfather... Blue, we just loved it."
"We have always believed in the names within our family having a deeper purpose and for us, Jagger Joseph Blue was certainly one that came from the bottom of our hearts. She is beautiful, happy and healthy, which is what is most important, and the name makes us smile each and every day," she said.
Check out more celebrity baby girl names with unisex or boys' names:
Gender-bending baby names
If you are considering a unisex or gender-bending name for your baby girl, check out the below ideas, which we have broken down into unisex names and, for the more adventurous, boy names for girls.
These unisex names won't raise many eyebrows as they are often given to both girls and boys:
The following baby names are more often given to boys, however would make cool girls' names as well. You can also consider giving your child a feminine middle name to balance out the masculine first name.
Tell us
What do you think of this gender-bending baby name trend?
Image credit: WENN.com
More baby names
Is your unisex baby name more popular for girls or boys?
Baby names your friends will want to steal
50 Pretty baby girl names