Celebrity Baby
Bump Watch
It's the first Celebrity Baby Bump Day of 2013! The newest addition to our list includes pregnant Kim Kardashian, who just announced she is expecting a baby (or is it twins!?) with Kanye West. We spotted Channing Tatum's wife, Jenna Dewan-Tatum, showing off her baby bump in a flowing frock, while Shakira shows off her bare bump proving she is still pregnant. Expecting Jessica Simpson and Kristen Bell round out our list of cute pregnant celebrities of the week.
(page 3 of 5)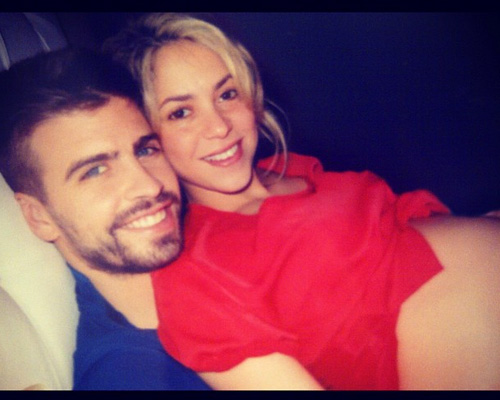 Shakira
Columbia singer Shakira showed off her bare baby bump with her boyfriend Gerard Pique. The couple played a joke on fans when Pique tweeted that their son had been born — but then confirmed it was a joke for Dia de los Inocentes, which is Spain's version of April Fool's Day.
"We have a name! His name is Innocent! Happy Innocents Day to all!" he tweeted.
As far as their son's actual baby name, Pique has said that they have yet to decide.
"Concerning the name, we just haven't been able to decide. There are ridiculous names, like Ulisito, that came out of the press's need to report nonsense," he said. "There was also Biel, which we like, but I don't think it will be that one either, or Gerard. We'll see."
Next up: Jessica Simpson tweets a bikini baby bump