Celebrity Baby
Bump Watch
Happy Wednesday Hump Day — also known to us as Celebrity Baby Bump Day! "Sexiest Man Alive" Channing Tatum and his pregnant wife Jenna Dewan-Tatum are expecting their first child — and we can spot a baby bump! Pregnant Jessica Simpson tried to hide her baby bump in a black bridesmaid's dress, while pregnant Jenna Bush is a new addition to our list. Busy Philipps and Claire Danes round out our photos of the cutest pregnant celebrities of the week.
(page 4 of 5)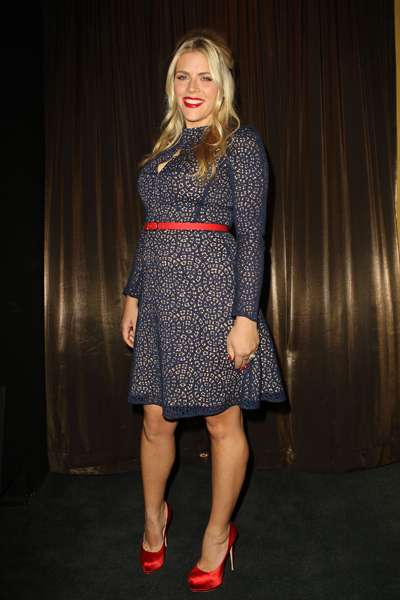 Busy Philipps
"So this happened…" tweeted Cougar Town star Busy Philipps, with a photo of her positive pregnancy test.
That's right, Philipps, 33, is expecting her second child with her husband Marc Silverstein. She said that their daughter, 4-year-old Birdie, couldn't be happier.
"She's super excited, and she's been asking for at least a year, 'When's her baby gonna come?' Which is so cute. So now she's really excited, she talks about it every day, she tells everyone that we see," Philipps said.
Philipps showed off the beginnings of her baby bump in a blue belted dress at the Screen Actors Guild nominations announcement on December 12.
Next up: Pregnant Homeland star Claire Danes bundles up in a parka