(page 2 of 2)
"I am Adam Lanza's mother"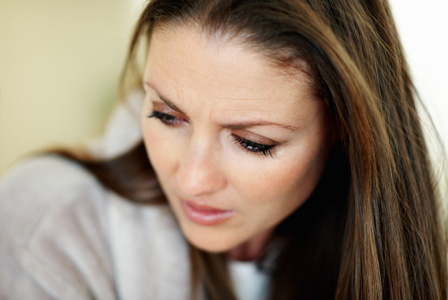 When 20 children are gunned down in their classrooms, nothing is certain but that emotions and accusations will ricochet globally, penetrating hearts and minds like bullets.
Fear & frustration
in parenting
Coping skills
Kate, mom to a 9-year-old receiving treatment for mental illness, has been told by the lead psychiatrist at a Toronto hospital that "ADHD is present, but there's something else, and it has elements from different areas."
"This is its own handicap, as well," Kate says. "In a system that only provides service where there is a diagnosis, being hard to classify easily is a great way to fall through the cracks."
What troubles her most about so much talk about mental illness is what she sees as an industry overlooking some core components to a child's mental status.
 "The one word I hate the most out of all this mess is 'behavior,'" Kate explains.
"When a kid's not coping, they don't have the wherewithal to say, 'I'm not coping.' It shows in how they act, and how they respond.
"Then [the child] get[s] the label, 'behavior problem,' and that carries the implication that the kid's only doing this stuff because he wants to, and that leads directly to the application of various punishments and disincentives to stop him doing it.
"So you've taken a kid who's not coping well, and you've added more stress and frustration to his mix."
Kate flips the behavior equation to look at the alternative: "[Offer]ing rewards for him showing desired behaviors [complicates the situation because the child] can't [respond appropriately] in any kind of consistent way — because he's not coping well. Adding a bunch of rewards doesn't suddenly create the ability to cope."
What's her take on a solution? "The schools and the healthcare system need to be faster in recognizing the difference between 'can't cope' and 'won't cope,' so that they don't take a bad situation and make it intolerable... That's how you get kids driven into isolation at home, because you've made sure they know they're not understood or welcome in the school."
"In a system that
only provides service
where there is a diagnosis, being
hard to classify
easily is a great way
to fall through
the cracks."
Zoe's story: Unending effort, little success
 "My oldest daughter... is 19 [and] has bipolar disorder," Zoe shares. "We discovered it when she started high school. She may also have a personality disorder. Things started when she was in the eighth grade. Our story is unique."
Zoe goes on to list hospitalizations, new medications and how no one could make her daughter take her medicine when and how she needed to for stability.
She lists bouts of treatment and programs that didn't work. Calling the police because her daughter ran away, again.
"[The police] said she'd have to break the law and something major to be placed in detention. She called child protective services on us too... She is not medicated now and is a mess... living on her own."
Zoe — like Kate — talks about children's ability to cope.
"We are failing our children in teaching coping skills. Now, coping skills may not have helped [Adam Lanza] or even [my daughter], but I do think that our mental health care system is completely broken. There is a shameful stigma on mental illness too. I used to tell [my daughter] that bipolar disorder is just like [type 1] diabetes, to help her cope better with the diagnosis."
Denial and lack of services
Christine Milano LPC has worked in mental health for the past 20 years. She shares, "Parents do not want to admit [mental health] concerns even if they can be identified early... even those children caught early, treated and supported through school have nowhere to go once they graduate. There is nothing."
Milano also cites a shortage of affordable resources and poor insurance coverage for mental health issues.
Threats of violence
Jenny's story isn't hers. It's about briefly reaching into the bubble that surrounds one mom in her battle against her child's mental illness: "I met a mom at a gymnastics studio last week with two kids. Her young teen daughter suffers from violent anti-social behavior.
"She has no solid diagnosis, and medications don't help enough. Her younger one has an emergency plan if [her sister] gets too crazy. Earlier that week, she threatened to drown her in her sleep."
Having an emergency plan is often mentioned in parents' testimonials about dealing with a child's mental illness. Today, in our post-Columbine, post 9/11 society, families are creating their own lock-down plans. Holding their own family drills. At home. Where everyone should feel safest.
Starting at the beginning
My mind keeps returning to a news report that in Newtown, Connecticut, each family who lost a child or loved one was assigned one police officer.
I have heard law enforcement, law makers and even the president of the United States say they are willing to do whatever possible for the families of the victims.
Perhaps, this article is about how that dedication — of resources, bodies, information — needs to begin with the children living with mental illness every day.
The children who, amid perfect-storm combinations of failing services, ineffective therapies and a suffering home life, become adults who are able to lash out with more than fists and feet.
What do real parents recommend?
Establish a team and work together
Gina and Patty are sisters who each have a child struggling with mental illness. Together, they wrote Shut Up About Your Perfect Kid, A Survival Guide for Ordinary Parents of Special Children.
"In our experience, it's critical that parents not only understand their child's mental health issues, but also surround themselves with the right professionals who can help support and advocate for the child," Gina says.
"If children do have violent tendencies, it's critical that parents work closely with mental health professionals and openly share their concerns. When it comes to managing the mental health issues of a child, it truly takes a village."
Gina adds, "It's important to note that only a small percentage of people living with mental illness act upon their violent tendencies."
Overcoming stigma
Another common thread through the dozens of parents' stories I've heard in the past 24 hours: If only there wasn't such a horrible stigma around mental illness, from seeking help to being diagnosed to taking medication or getting treatment.
The social stigma attached to mental illness often serves as one more obstacle between a child with mental illness and his or her proper diagnosis and treatment.
We've all heard sweeping generalizations using medical terms inaccurately and with negative connotation.
 "You're crazy."
"She has a serious chemical imbalance."
"He must be bipolar."
The answer isn't restricting speech. My argument here is much like my request that people stop using the R word (i.e., "retard" or "retarded"): This isn't about free speech; it's about compassion and accountability.
Support, not punishment
Pete Earley, a journalist and author whose son has mental illness, writes, "Our nation's jails and prisons have become our new mental asylums. I wrote [the book, Crazy: A Father's Search Through America's Mental Health Madness] as a wake-up call to expose how persons with mental illness are ending up behind bars when what they need is help, not punishment."
Where do we start?
Anonymous writer "JAS" commented on Earley's post, writing, "I believe we start by realizing that we must speak out as family members of the mentally ill.
"But we must do it in a way that respects our loved one's privacy," he continues. "I wish I could convince my sibling who has paranoid schizophrenia to be open about his illness as his story (like so many stories out there) could help others. But he is reluctant to come out due to the social stigma.
"I... am and always will be proud of the person my sibling is. I have never been ashamed of him or his illness. He has done nothing wrong and nothing to cause his own illness. He is the bravest soul I've ever known."
One mother's advice
Cathy has battled several children's mental illnesses and has pointed advice for other parents who may be experiencing similar crises:
Keep a journal
"You might think you'll remember everything," she says, "but it doesn't happen that way; there is too much to think about."
Call your pediatrician, family doctor, insurance company — all of the above.
"They were instrumental in getting the authorities involved, when I needed help," Cathy shares. "It was one of the most difficult things I've ever had to do."
Contact your state department of special education and request a copy of the Special Education (IDEA) Regulations… "and read it!" Cathy emphasizes.
Keep records
"You have a right to view and copy your child's school records. Keep in mind that disciplinary records may be kept separately, so request accordingly."
Always document everything, even a request for records; you would be very surprised how things tend to disappear. Keeping records are essential.
Every school district has to have a Special Education Advisory, made up of parents and interested parties; contact them.
Final thoughts? "Yes, it can be very involved," Cathy acknowledges. "But when you brought your child home for the first time, it was overwhelming and you survived. You will survive this too!"
More on parenting
Online resources for children with special needs
Autism in tragedy
Practicing Gratitude: Small moments in a sea of grief