What are your kids doing?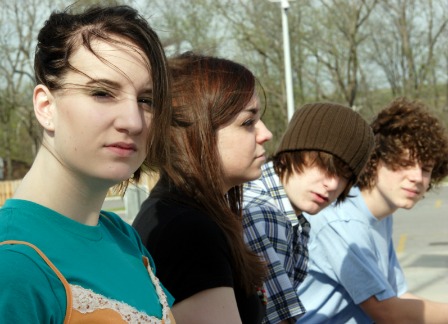 Teens are full of ideas — some of them great and others dangerous. While you're likely aware of the good things happening in your teen's life, you should also be aware of the dangerous teen trends that could be occurring among their peer groups.
Butt chugging, vampire biting, chatroulette... is your teen involved?
Snorting condoms, trunking, butt chugging... say what?! Some teens are getting creative and not in a good way. Read up on the latest dangerous teen trends and talk to your kids.

Salt and ice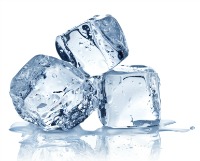 How dangerous can two simple items that everyone has in their homes really be? The answer is very dangerous, actually. Teens are participating in the salt and ice challenge, which SheKnows parenting writer Sherri Kuhn explained in July.
"The challenge involves nothing more than a handful of salt and some ice cubes," Kuhn wrote. "Participants pour the salt into their hand and then add the ice cubes. Some simply close their fist and see how long they can hold it closed — others actually have friends press the salt/ice mixture onto their skin and hold it. The object is to see who has the higher pain tolerance and can withstand the burning pain the longest."
Teens are giving themselves second and third degree burns with this dangerous "game." Google "salt and ice" to see just how damaging the results can be. (Be prepared for some graphic images.) 
Butt chugging/eyeballing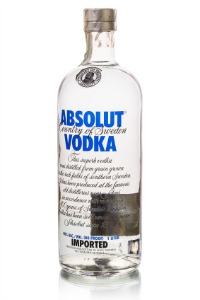 If the name "butt chugging" scares you, wait until you read more about this teen trend. Instead of drinking alcohol, some teens are ingesting their alcohol through their rectums. Think along the lines of an enema — but with booze and for no reason other than to become intoxicated. Butt chugging is extremely dangerous. It can cause severe alcohol poisoning, tissue damage and death.
Earlier this year, a University of Tennessee student was hospitalized after a butt chugging incident left him with severe alcohol poisoning.
Eyeballing is an equally disturbing teen trend that involves taking a shot of hard liquor — in one's eye socket. Eyeballing can cause irritation, swelling, cornea scarring and blindness.
And just in case you haven't heard of this, some teen girls are soaking tampons in vodka and other hard alcohol and inserting them in the same manner they would a regular tampon.
Trunking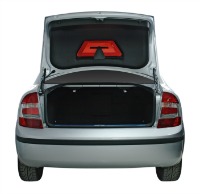 Some teens think rules were made for breaking and they've gotten very creative about how they break those rules. Many states prohibit teens under the age of 18 who have either a learner's permit or a driver's license from transporting other teens. Some states call it a graduated driver's licensing program or something similar.
Back when we were teens, once we had a license at 16, we could usually fill up our car with our friends — assuming our parents were OK with it — and hit the road. But today, that's not the case in many states. To get around it, some teens are having their friends ride in the trunks of their cars.
Additionally, teens sometimes do this when they have no additional room for passengers in the actual car. Trunking is dangerous for obvious reasons — mainly, in the event of a car accident, the riders in the trunk can be injured or killed.
Vampire biting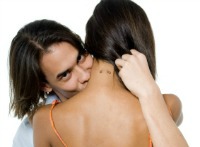 Some teens are taking the Twilight Saga a little too far and are showing their commitment in a very unusual — and unsafe — way: With "love" bites. Yes, this dangerous teen trend is exactly what it sounds like. Teens are biting each other in what can only be described as a modern day hickey. Teens who do this are apparently looking for a way to feel closer to their boyfriend or girlfriend.
The risks: HIV, hepatitis and infection at the bite site.
Chatroulette.com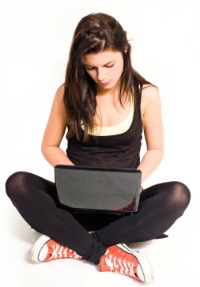 "The number one most dangerous teen fad is ChatRoulette.com. The site is essentially random Skype, where people — adults, teens and kids — can video chat with random strangers 24 hours a day," explains Nick Monacelli of ABC News 10.
Sound concerning? It is — for obvious reasons. And while it might seem anonymous, your teen could reveal info that would allow the person they're chatting with to locate them.
The roulette part of this game is that your teen has no idea who is on the other side of the screen — perhaps it's someone who is in their underwear or naked.
Condom snorting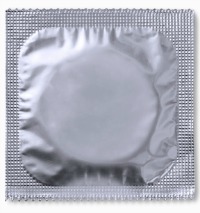 Generally, parents would want their teens to use condoms versus remain unprotected, but in this case, we're not talking about utilizing condoms for sexual activity.
If your teen takes the "condom challenge," he's going to snort a condom through his nose and pull it out of his mouth. Yes, really. It's hard to imagine how one wins this condom snorting challenge, other than not choking to death.
Other dangerous teen trends
Tell us
Have your teens tried any of these dangerous teen trends? Or are you aware of others? Share in the comments section.