Giving Thanks To The Troops This Holiday
The holidays can be tough when you have a child serving in the military; but these military moms share that their pride can outshine their heartache, even when the distance between them and their soldiers span oceans. However, this time of year is the perfect time for those of us back home to share your appreciation to the soldiers and their military parents, so take a moment to read their stories and send some thanks of your own.
(page 3 of 10)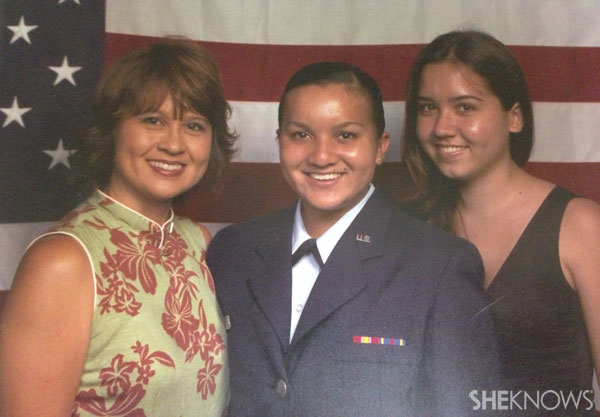 Angie Higa, Mililani, Hawaii
May 2004, our eldest daughter Sheena Higa joined the Air Force. Her decision to join the Air Force at age 18 was a very proud moment for her dad and I and our entire extended family. We were very proud and scared since she joined during the Iraqi war conflict. We all are truly proud of the many sacrifices she has made during her eight year career.
As a family, we faced our biggest fear when she was deployed to Afghanistan in 2009. As parents of a deployed soldier, we face sacrifices, too. I left my 30-year banking career to care for our only granddaughter, who was 1 year old at the time, during Sheena's deployment. It was a decision that we were able to make and blessed that we could financially afford to make.
In November 2012, Sheena left for her second deployment. The holidays are especially hard for Sheena and all the other soldiers who are away from their loved ones. The children of our military are affected too.
The holidays are especially hard for her and Sheena's two young daughters ages 5 and 2. Thank goodness to technology such as Skype and FaceTime and video messages. We are able to capture missed moments. And virtual hugs and kisses are the next best thing.