Giving Thanks To The Troops This Holiday
The holidays can be tough when you have a child serving in the military; but these military moms share that their pride can outshine their heartache, even when the distance between them and their soldiers span oceans. However, this time of year is the perfect time for those of us back home to share your appreciation to the soldiers and their military parents, so take a moment to read their stories and send some thanks of your own.
(page 2 of 10)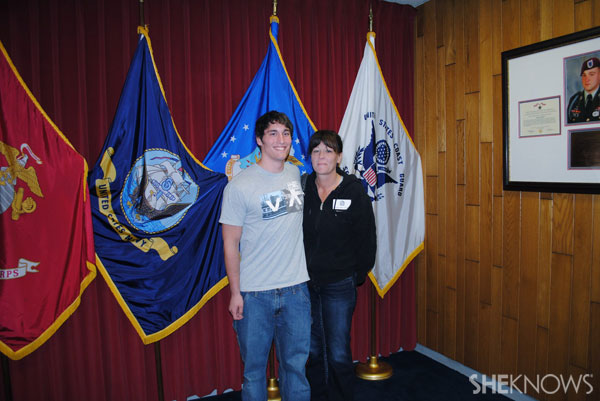 Audra Hamlin, Elmhurst, Illinois
My son Haden is in the Navy stationed out of Pearl Harbor in Hawaii on the USS Lake Erie. How do I feel having my son protecting our country over the holidays — proud! My son is an amazing young man who chose to serve his country because he felt it was something he needed to do — it was his calling. It may not be what I would have chosen for him or what I wanted for him but I have confidence in him and his decisions. He is happy. He loves his job and that is all we really want for our children.