Giving Thanks To The Troops This Holiday
The holidays can be tough when you have a child serving in the military; but these military moms share that their pride can outshine their heartache, even when the distance between them and their soldiers span oceans. However, this time of year is the perfect time for those of us back home to share your appreciation to the soldiers and their military parents, so take a moment to read their stories and send some thanks of your own.
(page 10 of 10)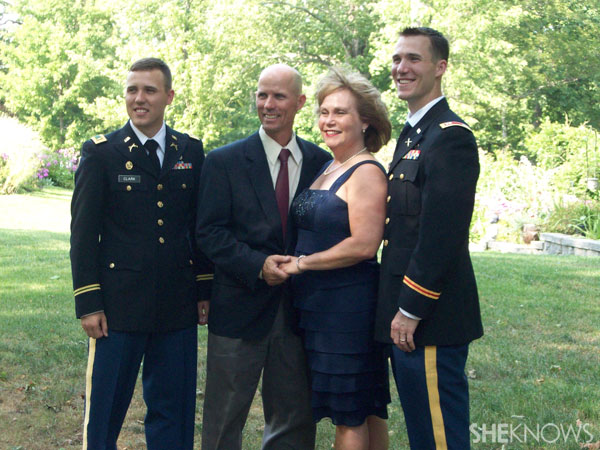 Karen Clark, Watertown, New York
My two sons and one daughter-in-law are U.S. Army soldiers. Around the holidays I feel nostalgic. I like to remember Christmases past when the only desert discussed was the one in Jerusalem; not Afghanistan. This year, we will all be home for the holidays, but a deployment looms. My amazing children, like all soldiers, have volunteered to make sacrifices to make this world a better place. Pride, respect, anxiety and hope are the emotions I feel as my children protect our country during the holidays.
Even when you're not a military parent, you can still show your appreciation to other military moms with a few clicks of your mouse. Take a moment to send some thanks of your own directly to soldiers serving our country through the USO's virtual thank you card or send a holiday gift to the troops through the USO's wish book.
Read more tips for military families
Top 10 military family blogs
Veteran's Day photos: Military families
Help your child honor a veteran