Hilarious And Aww-Worthy
You've been waiting to take your children to see Santa Claus, so they can sit on his lap, talk about what they want for Christmas, and snap a perfect holiday picture. Unfortunately, reality isn't always picture-perfect and the results can be less than spectacular. You may find that your own bad Santa photo becomes a treasured part of your holiday memories, like these families did.
(page 2 of 15)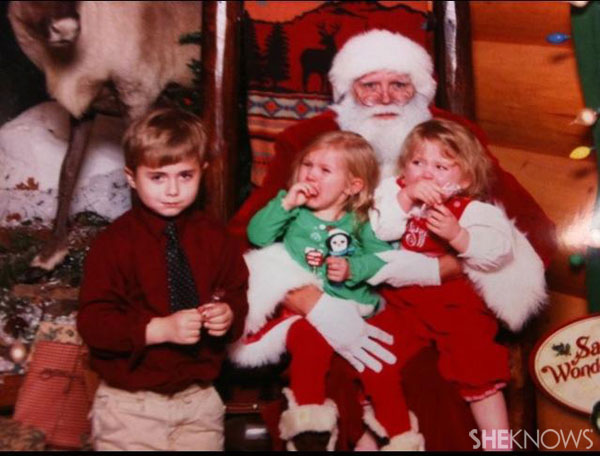 Graysen and Mason
Graysen and Mason, children of Nicole from Mississippi
This is a good example of all of our holiday character pictures. My daughter and niece talked a good game in the 30-minute line wait, but the minute they sat down, mass hysteria ensued.