Traditional Or Unique
Many parents love including family photos into our annual Christmas cards, and some of us even make the pictures a part of the actual card. If you're stumped for a way to set up your photo session, we've gathered up some of the cutest Christmas family pictures to give you an idea for your own holiday photo shoot.
(page 3 of 10)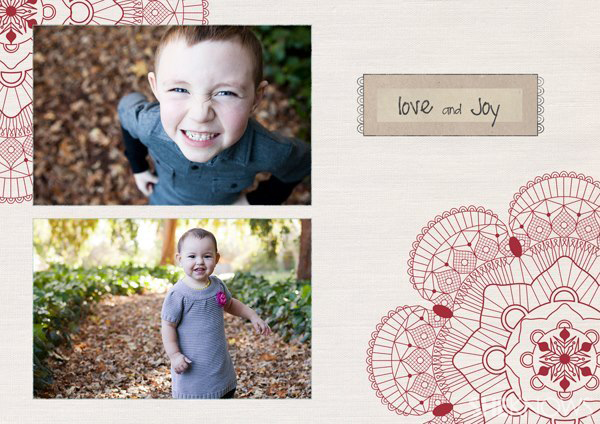 Incorporate single photos into the card
Single portraits, like these of Kelly's children, are easily worked into a family Christmas card. You don't have to worry about getting everyone's attention for a group shot, which, as parents, we know can be hit-or-miss on even the best days. Instead, you can concentrate on getting their photos taken by themselves and then incorporate them into the card itself.