Traditional Or Unique
Many parents love including family photos into our annual Christmas cards, and some of us even make the pictures a part of the actual card. If you're stumped for a way to set up your photo session, we've gathered up some of the cutest Christmas family pictures to give you an idea for your own holiday photo shoot.
(page 2 of 10)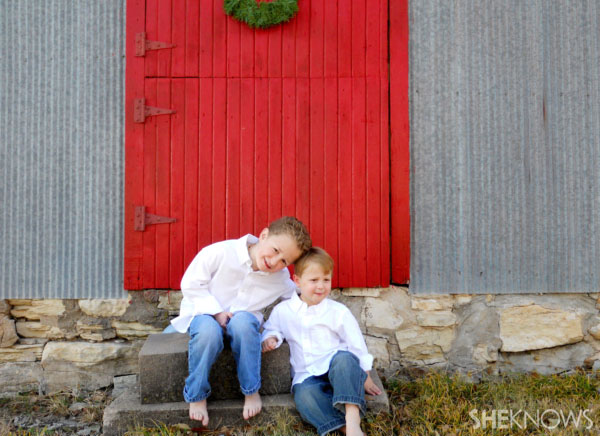 Eye-catching backdrop
Maeghan's boys, Cameron and Henry, are pictured in front of a vivid red door upon which a wreath hangs. Your eye is drawn downward to her handsome sons, who are barefoot and wearing matching white shirts. The color in the photo is striking and pulls the elements of the scene and the kiddos together very well.