Celebrity Baby
Bump Watch
Happy Wednesday Hump Day — also known to us as Celebrity Baby Bump Day! What a week for pregnant celebrities! Kate Middleton caused a media storm when she announced she was pregnant with a royal baby. The baby bump watch is on for Jessica Simpson, while pregnant Marisa Miller bared all by posing nude for Allure. Pregnant Kristen Bell and Malin Akerman round out our list of cute pregnant celebrities of the week.
(page 4 of 5)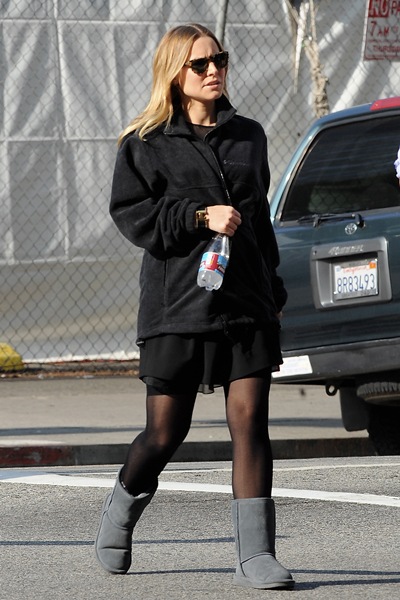 Kristen Bell
Pregnant Kristen Bell bundled up her baby bump in a black jacket and black dress paired with black tights on the set of show House of Lies in Los Angeles. The actress is expecting her first child with her boyfriend Dax Shepard.
Speaking of Dax, she tweeted this quote that he said describing her... who is probably in the dog house as we speak. "You know who you look like? Humpty dumpty. You're shaped like an egg."
Also on her Twitter timeline? "Obama won the election and I am getting fatter by the day. America has never been luckier," she tweeted.
Next up: A posh and pregnant Malin Akerman