Celebrity Baby
Bump Watch
Happy Wednesday Hump Day — also known to us as Celebrity Baby Bump Day! What a week for pregnant celebrities! Kate Middleton caused a media storm when she announced she was pregnant with a royal baby. The baby bump watch is on for Jessica Simpson, while pregnant Marisa Miller bared all by posing nude for Allure. Pregnant Kristen Bell and Malin Akerman round out our list of cute pregnant celebrities of the week.
(page 3 of 5)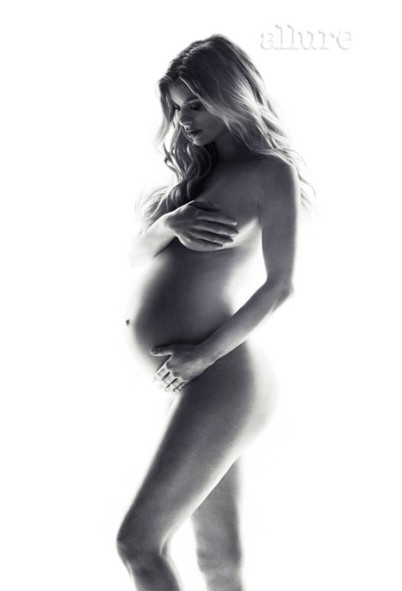 Marisa Miller
Victoria's Secret model Marisa Miller bared all as she posed nude in Allure magazine. The 33-year-old is pregnant (and due "any minute!") with her first child with hubby Griffin Guess.
"I always felt, even before I got pregnant, that it's better to accentuate your curves," she told the magazine. "A lot of women try to tuck their butt in or kind of slouch because they're trying to hide. Obviously, you can't suck it in, but it's important to really show off the belly. For some reason, for me, from the side it looks the biggest, so that's what I tried to do."
She said she didn't color her hair during the first trimester, and took extra precautions when she finally got a few highlights. "My color grew out naturally and eventually looked sort of ombre. Once I got into my second trimester, I asked my stylist about a few small highlights around the face, just to break up the color a bit. We used organic dye, and to make sure I didn't inhale anything, we even did it outside," she said.
Next up: Pregnant Kristen Bell spotted on set!
Photo courtesy of Celebrity Baby Scoop – Celebrity Mom and Baby News