What mom really wants
Do you have a mom — any mom — on your holiday shopping list this year? I'm here to help with a few holiday gift ideas for Mom. You won't find a vacuum, blender or iron in this gift guide. You can thank me later.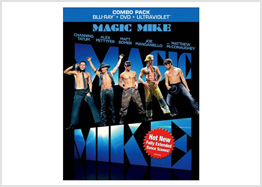 Magic Mike DVD
Why in the world would moms want the Magic Mike DVD for a holiday gift? The answer is simple and it consists of two words: Channing Tatum. He was named the Sexiest Man Alive for a reason, dear gift giver. The cheese factor is a little high, but I know more than a few mamas who didn't complain about the combination of Channing's hot dancing skills and the just-a-little-unrealistic love story. Do Mom a favor and spring for the DVD with the bonus disc (Target, $25). After all, she deserves the "hot new fully extended dance scenes," right? Spread some holiday cheer, Magic Mike style.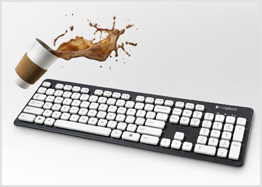 Logitech Washable Keyboard K310
Most moms enjoy a little 'net surfing. Whether we do it during naptime, at work or while the kiddos are occupied with a 25-minute "educational" kids' show, most of us sneak in some online time. And one thing is certain when it comes to computers: Kids love them. They want to touch them. They want to bang on the keyboard with peanut butter-covered fingers. And sometimes, they knock over Mom's diet soda, coffee, energy drink or whatever caffeinated beverage she accidentally left near the computer. Enter the Logitech Washable Keyboard K310 (Logitech.com, $40). You can literally wash it off in the sink. If ever there was a piece of tech equipment made just for moms, this is it.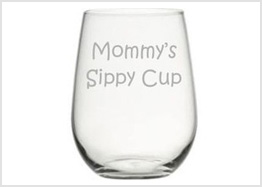 Mom's sippy cup wine glass
If you're shopping for a mom who has a sense of humor and who happens to enjoy a glass of wine now and again, she's likely to have fun unwrapping a Mommy's sippy cup stemless wine glass (Etsy, $15). Toddlers get sippy cups... and so should moms. Stemless wine glasses are a stroke of genius and while the phrase is funny, the etching keeps it classy. If you're really in the holiday giving spirit, include a bottle of wine with your holiday gift.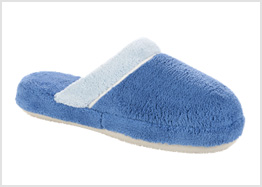 Heavenly slippers
Whether it's from chasing a toddler around all day or sporting four-inch heels in the office and then chasing a toddler around in the evening, most moms have worn-out feet. Buy a holiday gift for Mom that will have her tootsies saying, "Thank you!" The Cloud Terry Slippers (tempurpedic.com, $60) are the perfect choice. I would live in slippers if I could and I don't know many moms whose feet can't use a soothing break.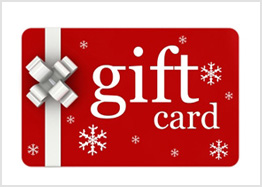 Spa day gift card
Ask a mom what she really, really wants for a holiday gift and at least a few honest ones will answer, "Some time alone!" Yes, it's true — moms don't often have down time, never mind the opportunity to pee alone. And what better way to enjoy several uninterrupted hours of quiet than with a massage, a pedicure or some other pampering treatment? Buy her a gift card to her favorite salon or spa and promise to happily watch the kids. Now that's a holiday gift that Mom will never forget.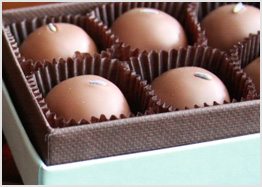 The gift of chocolate
I can't be the only one still raiding the kids' leftover Halloween candy stash in early December, right? Right?! Do the mom in your life a favor and save her from the lame candy at the bottom of the (plastic pumpkin) barrel. Who likes stale Tootsie Rolls, anyway? A monthly delivery of chocolate (French Broad Chocolates, $30/month) promises pure sweet happiness in the form of truffles, gourmet caramels, brownies and other delights.
More Editor's Picks