Celebrate World Religion Day
World Religion Day is held on the third Sunday of January each year and aims to promote inter-faith understanding. The day celebrates all religions with events held around the world to acknowledge and emphasize the common themes across different faiths.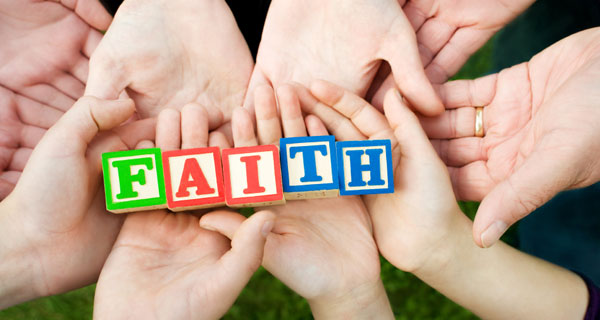 World Religion Day (January 20, 2013) is a great time to talk to your child about different faiths. Whether you are a devout believer in a particular religion or not, it's healthy to expose your kids to various faiths in order to promote tolerance and harmony.
Read about different religions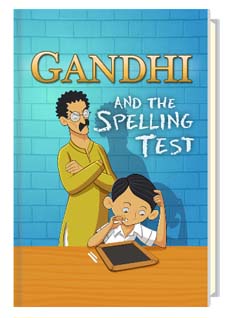 Start with the basics by reading. Even very young children can be exposed to various religions and faiths through books. Head to your local library where you can find endless stacks of books about religions around the world. Here are a few titles that you might consider:
If your kids can't get enough of your iPad, use it to your advantage. Try the FarFaria app. This iPad app, dubbed "the Netflix of storybook apps" by USA Today, offers numerous stories helping to explain different global faiths and our commonality as one big human family. Your children can get immersed in stories from David and Goliath and Noah's Ark to Gandhi and the Spelling Test and The Life of Buddah.
Take part in a World Religion Day event
Special events are being held around the globe to celebrate World Religion Day. At WorldReligionDay.org, you can find a calendar to find the nearest event or meeting near you. All these events promote harmony, unity and peace among people of different faiths. A World Religion Day event may be the perfect opportunity to introduce your children to new religions for the first time.
Visit various places of worship
Whether you are devoutly religious or unsure of your faith, you can visit other places of worship outside your own religion or denomination. Even if you don't believe what is being preached, you and your children will learn how many of the core values are the same across a number of religions. Virtues such as kindness, generosity, patience, faithfulness, love and many more are valued by many.
Talk to your kids about religion
Exposing your kids to different faiths shouldn't be a once-a-year event on World Religion Day. You should teach your children about faith every day of your lives. Some parents don't know where to begin with young children when it comes to faith.
With so many different religions, and the expansion of secularism in school systems, how do parents successfully teach their children their own and other religious convictions? The answer isn't a simple one — it requires time, perseverance, and more than anything else, being/living the example.
We talked to Scott W. Ventrella, author of Me Inc.: How to Master the Business of Being You, and radio show host. Ventrella's nationally syndicated radio show, "The Business of Living," focuses on managing the most important aspects of life, including religion and spirituality. He provided the following guidelines for parents looking for ways to introduce religion to their children:
Educate your children. All religions contain certain rituals, traditions, practices and beliefs that are mostly unique to a particular faith system. Be sure your child understands what these are. This can be accomplished through formal religious education (most all major religions have programs beginning with very young children) or simply visit different places of worship and speak to spiritual leaders.
Follow your particular religion's practices.

Act consistently with your belief system; don't become a "do as I say, not as I do" parent.
Share your own faith journey.
Learn about other religions. Teach your child about other faith systems and the importance of respecting other religions.
Make it a way of life. Help your child understand the importance of practicing their faith 24/7/365; not just on occasion.
Seek God everywhere. Show your child that in addition to formal religion, they can find God anywhere, not only just in a congregation, church or synagogue. In everyday life, they need to feel that they are never alone, that faith is also experienced outside of a building, in nature, in other people, in reflection, gratitude and prayer.
Make faith time, family time. Designate time for quiet reflection, gratitude and prayer; together as a family.
Take time to answer any questions your children might have and avoid being judgmental if they don't understand or completely agree with you. Keep this up beginning in the early years right up through adolescence. At a certain point (generally mid-teens), a child will make up her own mind about God, faith, religion, etc. Once she's arrived at this point, respect whatever decision she might have made. As parents, we have to learn to let go, taking comfort in the fact that we've done all we could in providing the proper foundation.
More about teaching your children about religion
Teaching kids about racial and cultural diversity
How to give kids a spiritual foundation
Teaching kids tolerance and diversity