Baby Names From
The Kennedy Family
Love everything about the Kennedy family? These Kennedy-inspired baby names are as All-American and iconic as the famous family that has captivated us all. From the Kennedy matriarch Rose to the President John F. Kennedy and his wife Jacqueline Kennedy Onassis, be inspired by this American family with our list of baby girl names and baby boy names.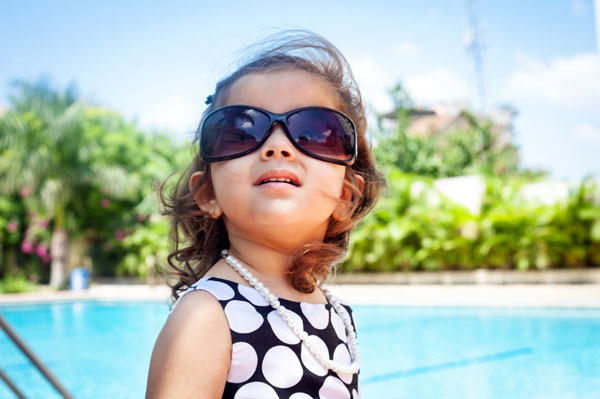 The Kennedy family came together when Irish-Americans Joseph Kennedy Sr. and Rose Elizabeth Fitzgerald married. The family has since become known for their contribution to politics, with the election of John F. Kennedy in 1960, to their glamorous lifestyle with Jackie Onassis and the famous "Kennedy Compound" in Hyannis Port, Massachusetts. Along with the glamour, came the tragedies, including the plane crash that killed John F. Kennedy Jr., as well as the assassination of his father JFK.
It is hard to deny the iconic status of the Kennedy family leading to our fascination of this All-American family that continues today. We pulled together some of our favorite baby names inspired by the Kennedy family.
The name Kennedy
The most obvious choice for a name after this iconic family is the name Kennedy. This name is actually classified as a baby boy name of Irish origin that means "helmeted."
It is interesting to note, however, that Kennedy is actually a more popular name for baby girls! It has been steadily moving up the charts, with it ranked 139 on the Social Security Administration's list of popular baby names in 2000 — and has moved up to number 90 on the most recent list.
The alternative spelling of Kennedi is ranked at number 445.
Girl baby names inspired by the Kennedy family
These Kennedy-inspired baby girl names are classic names perfect for your daughter:
Boy baby names inspired by the Kennedy family
These classic boy baby names are strong and All-American:
You can also consider the cool name Fitzgerald, which is JFK's mother's maiden name. Fitzgerald is an Irish name which means, "mighty spearholder's son."
The new generation of Kennedy names
The Kennedy family continues to grow, with many of the fifth generation kids having four or five kids each!
Conor, the son of Robert Kennedy, has been in the news lately for dating Taylor Swift. The name Conor is an Irish name, as are many of the Kennedy names as a nod to their heritage.
Here are more Kennedy boy names from the new generation:
More baby names
Preppy baby names
All-American girl names: The new classics
All-American boy names