Celebrity Baby
Bump Watch
Happy Wednesday Hump Day — also known to us as Celebrity Baby Bump Day! We have rounded up the cutest pregnant celebrities this Thanksgiving week. Pregnant Shakira was spotted wearing sky high heels while seeing the new James Bond Skyfall with her boyfriend Gerard Pique, while Claire Danes bundled her bump in Toronto. Pregnant Lisa Ling showed off her tiny baby bump, while Holly Madison and the newly pregnant JoAnna Garcia round out our list of cute pregnant celebrities of the week.
(page 4 of 5)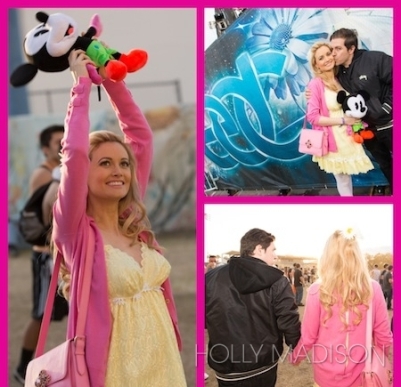 Holly Madison
Pregnant Holly Madison and her boyfriend Pasquale Rotella took a babymoon vacation to Disney World.
"Today is my and Pasquale's one year anniversary! I'm so lucky to have met someone so wonderful! I love you, Baby Bear!!" she wrote on her website. "We've been having a blast staying at Disney's Animal Kingdom Lodge. It was my first time staying at this resort and I loved it! One of the coolest things about the Lodge is you can see animals roaming from your balcony. My favorite were the giraffes!"
Madison and Rotella are expecting their first child together, a baby girl. She said she hasn't yet decided on a baby name, but they want something very unique — similar to Gwyneth Paltrow's daughter Apple.
"I don't want to say what the names are, but I will say that they're very unusual," she said. "Kind of Apple-ish, along those lines. I don't like common names at all. If I've heard it before on somebody more than one time, it's out!"
Next up: Newly pregnant JoAnna Garcia