Celebrity Baby
Bump Watch
Happy Wednesday Hump Day — also known to us as Celebrity Baby Bump Day! We have rounded up the cutest pregnant celebrities this Thanksgiving week. Pregnant Shakira was spotted wearing sky high heels while seeing the new James Bond Skyfall with her boyfriend Gerard Pique, while Claire Danes bundled her bump in Toronto. Pregnant Lisa Ling showed off her tiny baby bump, while Holly Madison and the newly pregnant JoAnna Garcia round out our list of cute pregnant celebrities of the week.
(page 3 of 5)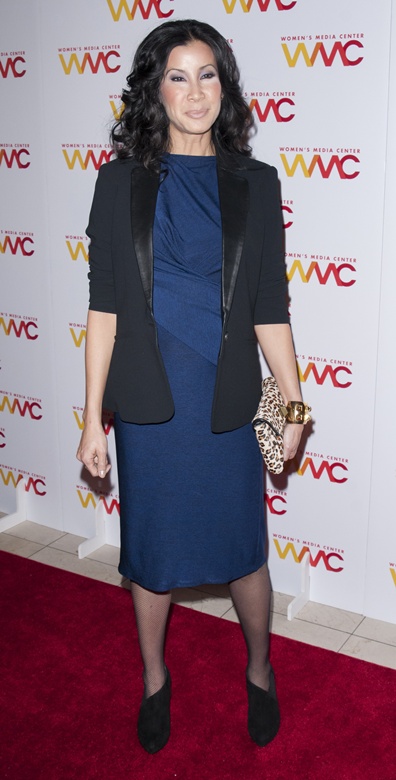 Lisa Ling
Journalist and Our America host Lisa Ling showed off her baby bump in a blue dress at the Women's Media Center's 2012 Awards. She is six months along and expecting a baby girl with her husband, Paul Song.
Ling, 39, suffered a miscarriage two years ago, and said she is feeling excited, but nervous about this pregnancy.
"I'm finally going down this road and it's scary," she told People. "I'm really excited but more nervous than anything."
"I'm nervous about all of it. I'm nervous about how my life is going to completely change. I'm nervous about how I'm going to actually carry the baby. I'm nervous about changing diapers. I'm not someone who likes to be nervous. I'm someone who is always in control," she continued. "But I feel very fortunate. My husband and I are very, very lucky that this is even happening. I'm really excited about investing our emotion and love in another person. I'm finally ready for it."
As far as pregnancy symptoms, Ling says she hasn't really experienced any! "I didn't have any morning sickness at all and feel pretty normal other than getting this belly!" she said.
Next up: Pregnant Holly Madison goes to Disney World