Celebrity Baby
Bump Watch
Happy Wednesday Hump Day — also known to us as Celebrity Baby Bump Day! We have rounded up the cutest pregnant celebrities this Thanksgiving week. Pregnant Shakira was spotted wearing sky high heels while seeing the new James Bond Skyfall with her boyfriend Gerard Pique, while Claire Danes bundled her bump in Toronto. Pregnant Lisa Ling showed off her tiny baby bump, while Holly Madison and the newly pregnant JoAnna Garcia round out our list of cute pregnant celebrities of the week.
(page 2 of 5)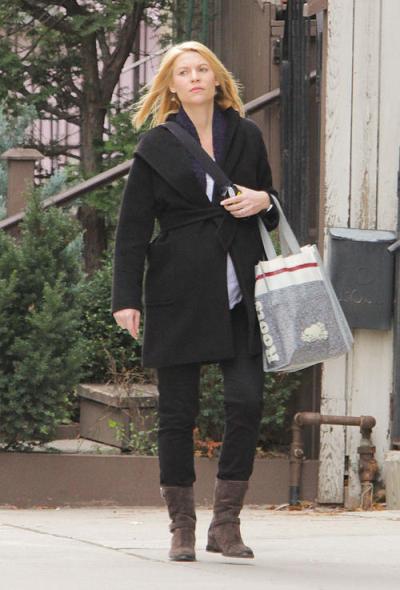 Claire Danes
Pregnant actress Claire Danes wore a coat paired with boots as she walked the streets of Toronto, Canada on November 17. The Homeland star and her husband Hugh Dancy are in town as he shoots his new movie Hannibal.
This is the first child for Danes who is due early next year. She told Kelly Ripa that she is "feeling good and balanced" — however kept mum on the sex of the baby.
"It is a human being, which is a profound relief," she said.
Danes said they are not writing her pregnancy into Homeland, so they had to do some tricks to hide her "soccer ball."
"It's now getting to the point where I'm looking a little knocked up," she said. "'They haven't written it in, but they'll be able to manipulate it in post and do some CGI trickery and make Carrie not so pregnant."
Next up: Pregnant Lisa Ling is starting to show!
More From SheKnows Explorer