Unusual boy and girl baby names
Are you looking for a unique baby name that is edgy and cool? Have fun finding an unusual baby boy name or girl name with our list of weird, yet cool, baby names... that we secretly like.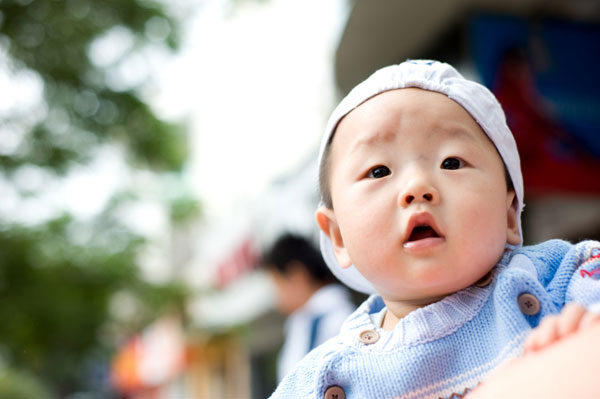 We found some unique or weird baby names that are destined to be the coolest names in preschool! Did you love Beyonce's baby name choice of Blue Ivy, while everyone else was talking about how weird it was? Were you wishing you had thought of the name Seven, after Victoria Beckham named her daughter Harper Seven? Let us help you find a truly unusual baby name!
Short and sassy baby names
There is something about a short baby name that instantly ups its cool factor. Shorter names can help balance out a long last name, and are often easy to spell and pronounce.
Hippie baby names
Bohemian mamas unite! Some people may think these names are a little unusual, but we think they are pretty darn cool. Get out your incense and tie-dye shirt and check out the following cool, hippie baby names.
Soap opera names full of drama
Even if you don't watch daytime soap operas, it's hard to deny the fact that the characters have some cool and unique names. You just may fall in love with some of these names, even if you can't quite follow the story line.
Celebrity baby names
Celebrities are the gold standard for finding weird baby names that are totally cool.
Mariska Hargitay let the calendar inspire her when she named her son the cool name of August. Will Ferrell went a little rock and roll when he named his son Axel. Here are a few more wonderfully weird names for boys:
Bastian: Jeremy Sisto
Cosimo: Singer Beck
Flynn: Miranda Kerr and Orlando Bloom
Hawkins: Tony Romo
Jagger: Joe Don Rooney
Drea De Matteo gave her daughter the cool bohemian name Alabama Gypsy Rose, while Mark McGrath chose the cool name Hartley. Here are more unusual baby names we secretly like:
India Pearl: Marchesa designer Georgina Chapman
Keeva: Alyson Hannigan
Locklyn: Vince Vaughn
Lourdes: Madonna
Luna: Constance Marie
Click the banner below to check out our database of more than 30,000 baby names.


More unusual baby names
50 Pretty baby girl names
Cool retro baby names
Baby boy names with serious swagger