Keeping childhood a journey — not a race
Want to banish your kids' stress? Clear the clutter, take away the trinkets and bring on the rituals, says Kim John Payne, M.Ed., consultant, trainer and author of Simplicity Parenting: Using the Extraordinary Power of Less to Raise Calmer, Happier, and More Secure Kids. The founding director of the Center for Social Sustainability and father of two sheds light on Simplicity Parenting.
Why did you write the book Simplicity Parenting?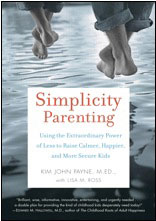 Kim John Payne: Although I've worked and traveled through Asia and Africa helping families devastated by AIDS or war, I've found that children in western countries have many of the same stresses — but for the opposite reasons. Our children are living in an undeclared war on childhood. There isn't a lot of difference between how over-stressed kids are acting in parts of Asia and Africa and in western countries. The children in the developing world often have had negative sensory overload, and we give our children sensory overload here — too many trinkets, too many choices, too much information — and this causes a cumulative stress issue in kids that leads to behavioral disorders.
What is Simplicity Parenting and how can parents and kids benefit from it?
Payne: Simplicity Parenting is nothing radical. It's about balance and questioning the "new normal" of the fever pitch of family life and introducing small, doable changes into the flow of daily family life. No need to turn your life upside down. It's about preparing children for a rapidly changing world that requires being creative, innovative and adaptable. We don't get this from giving children a super-scheduled life. In fact, raising children in such a way prepares them for a world that disappeared in the 1950s. We need to give them the gift of boredom and allow them to problem solve and find their own inner creativity.
Slow down
Can you share some specific Simplicity Parenting tips for parents?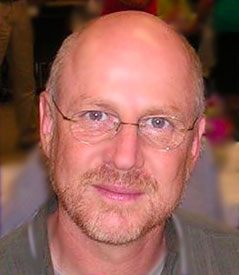 Payne: Simplicity Parenting helps parents create their own Simplicity Menu for their family, breaking it down into four layers:
Simplify the environment. Streamline your home of clutter (toys, books, as well as the lights, sounds, and general sensory overload).
Strengthen the rhythm and rituals such as mealtimes and bedtimes times so that they become predictable and safe.
Dial back the schedules allowing for time and connection with your child.
Filter out too much adult information.
I ask that parents see childhood as an unfolding experience, not an enrichment opportunity. Childhood is not a race but a journey.
Be quirky
What do you want parents to absorb most of all from your book Simplicity Parenting?
Payne: Many of today's child behavior problems come from TMS (too much stuff). All children are quirky — that's what makes them lovable and who they are. But these cumulative stresses slide those quirks along the behavior spectrum into disorders. Simplicity Parenting is a way to slide the child back down the spectrum. Children go from having a label or being very difficult, to being lovable and quirky again.
Hey, moms
How do you bring simplicity back to your parenting? Share your thoughts and stories in Comments below.
Read more expert parenting advice
Parenting Guru: What it takes to make friends
Parenting Guru: The benefits of emotion coaching
Parenting Guru: When you stop enabling