Celebrity Baby
Bump Watch
Happy Wednesday Hump Day — also known to us as Celebrity Baby Bump Day! We have rounded up the cutest pregnant celebrities of the week, including Lisa Ling who is excited (but also a little nervous) to be pregnant again after suffering a miscarriage. Singer Lily Allen showed off her baby bump while taking a babymoon vacation, while pregnant Amber Rose wore a tight black jumpsuit to dine at The Cheesecake Factory. Sugarland's Jennifer Nettles and Chad Lowe's pregnant wife round out our list of cute pregnant celebrities.
(page 5 of 5)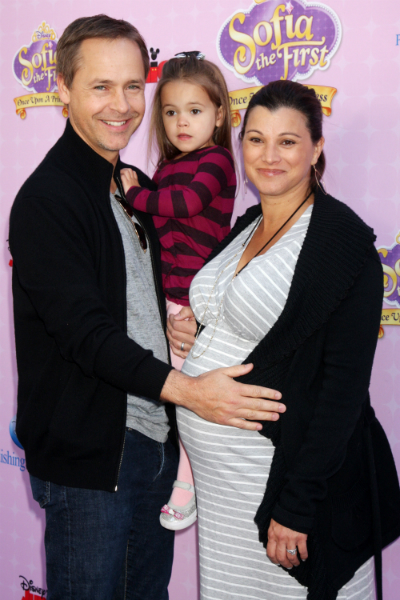 Kim and Chad Lowe
Actor Chad Lowe and his pregnant wife Kim brought their 3-1/2-year-old daughter Mabel to the premiere of Disney's Sofia the First on Saturday. The actor told People.com that his baby is due this week!
"I'm trying to bank some sleeping hours, which is a little tough," he said. "I have been out buying a lot of stuff to organize [everything] we have. It is amazing how much stuff babies need. It is incredible."
He said that he and his wife have talked to their daughter about having a new little brother or sister.
We've been introducing her to the concept and she seems to be very excited," Lowe says. "She knows she's got a big job and a lot of things to teach her sibling."
Photos: WENN unless otherwise noted