Celebrity Baby
Bump Watch
Happy Wednesday Hump Day — also known to us as Celebrity Baby Bump Day! We have rounded up the cutest pregnant celebrities of the week, including Lisa Ling who is excited (but also a little nervous) to be pregnant again after suffering a miscarriage. Singer Lily Allen showed off her baby bump while taking a babymoon vacation, while pregnant Amber Rose wore a tight black jumpsuit to dine at The Cheesecake Factory. Sugarland's Jennifer Nettles and Chad Lowe's pregnant wife round out our list of cute pregnant celebrities.
(page 2 of 5)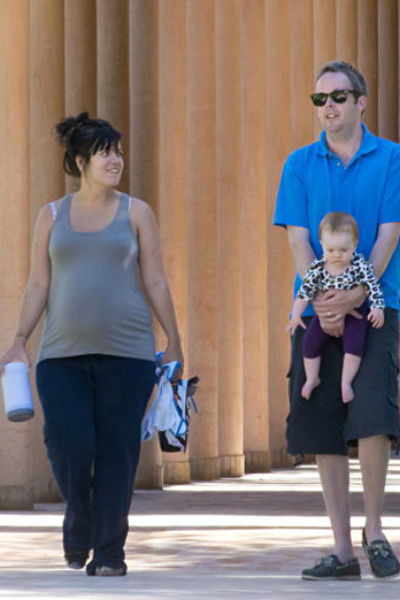 Lily Allen
Singer Lily Allen took her baby bump on a babymoon in Marrakech, Morocco with her husband Sam Cooper and their daughter, 1-year-old Ethel.
Like Lisa Ling, Allen has also suffered miscarriages in the past, including one in 2010 when she was six months along. The "Smile" singer seems to be doing well with this pregnancy — and is due next month!
Allen, 27, kept her look casual as she wore blue sweatpants and a gray tank top as they strolled near their resort.
It sounds like the singer is having trouble finding the best way to dress her new pregnancy curves. "Hmmm.... What to wear today, or ahem, how to hide my shameful baby bump," Allen tweeted. "Who does the best maternity tights please ? Not m+s or topshop."
Next up: Sugarland's Jennifer Nettles dresses her bump in sequins