KIDZ BOP Karaoke Machine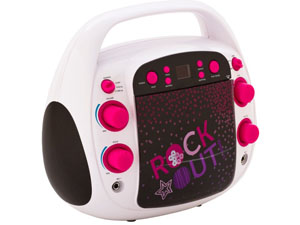 Music should be a part of all kids' lives. For girls who love to rock, the KIDZ BOP Karaoke Machine (Toys "R" Us, $80) is a great holiday gift choice. Portable and easy to use, it displays song lyrics onto your TV so your kids can sing along with ease. The Karaoke Machine includes one microphone and you can purchase a second for duet performances.
LEGO Technic Jet Plane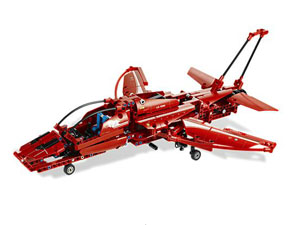 From the toddler stage, when the tiniest hands can play with DUPLOS, all the way through the grade school years, LEGO offers great toys to stimulate the imagination. The Technic Jet Plane (shop.lego.com, $50) has sweeping wings, retractable landing gear and working ailerons, plus it can be rebuilt into an aerobatic plane.
Disney Princess Songs Palace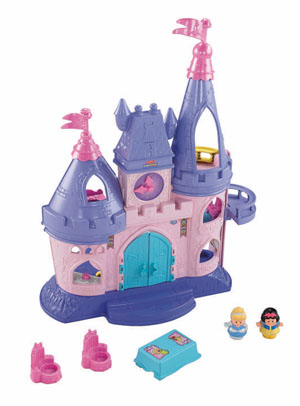 The little princess in your life will have fun with the Disney Princess Songs Palace by Little People (Target.com, $38). The palace features seven play areas. When your child puts any Disney Princess figure on a special location on the magical palace dance floor, it recognizes that specific character by responding with her name, character phrases and a song from her movie. Magic!
Radio Flyer Shockwave Scooter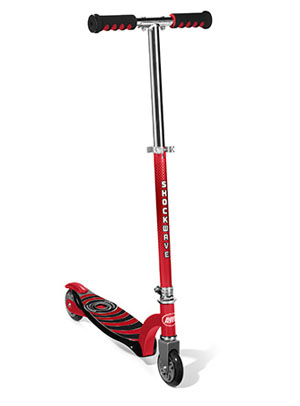 Radio Flyer makes more than just little red wagons. For kids who like a little adventure, the Shockwave scooter (radioflyer.com, $50) is the perfect holiday gift pick. Made of solid steel with built-in suspension, it will stand up to your child's need for speed and jumps. The footbrake offers Mom a little added peace of mind.
iTikes Piano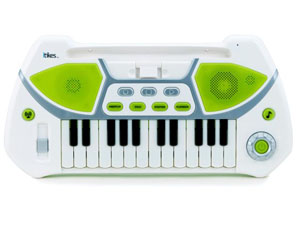 If you're willing to share your iPad with your kiddo, The iTikes Piano (Toys "R" Us, $50) is a fantastic, kid-friendly keyboard that can teach your child how to actually play and read music. With the App, your child can learn pitch training, sight reading and music theory. It's also functional without an iPad, but we all know how much fun Mom's tech toys are.
Baby's first ornament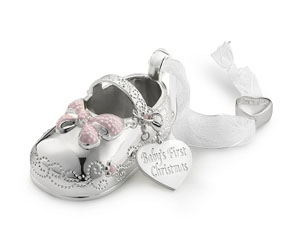 The truth is that if this is your baby's first Christmas, she's not going to open any gifts herself. However, that doesn't mean you should skip the obligatory Baby's first Christmas ornament! This adorable option from (Things Remembered, $22) can be engraved.
More holiday gifts
Holiday gifts for toddlers
Holiday gifts for tweens
Educational holiday gifts for kids