Holiday Gifts To Eliminate The Clutter
Clean freaks love organization, so give them exactly what they've wished for with bins that are functional and fashionable!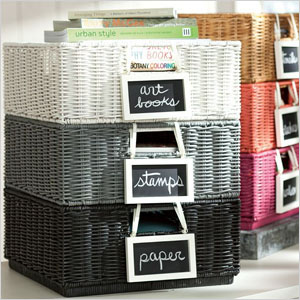 Stackable baskets
Of course, wicker baskets make fabulous storage, but they get a whole lot more practical when they're stackable. These wicker stackable bins (PB Teen, $80) come in sets of three in warm, cool or neutral colors. They can hold everything from books and paper to tanks and tees.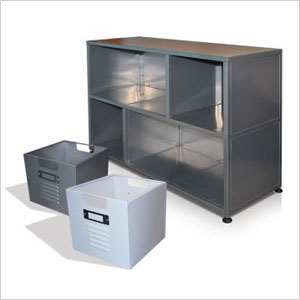 Locker storage bins
These locker storage bins (Hayneedle, $97) are perfect for hiding away all that teen clutter. The set of three bins (two white and one silver) have a retro-inspired locker look that will work for both teen guys and girls. Created from durable aluminum, these bins were designed to match the locker bookcase but will work just about anywhere.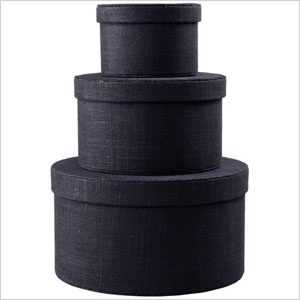 Fabric-covered boxes
You can find fabric storage boxes and bins almost everywhere. When shopping for these types of boxes as gifts, look for unique shapes and interesting materials. Instead of the traditional square or rectangular boxes, we like the round Kvarnvik boxes (IKEA, $20). This three-piece set of boxes is covered with dark blue jute fabric. They're perfect for teens to store scarves, hats, jewelry and other accessories.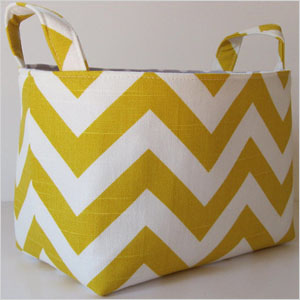 Chevron-print bins
Chevron prints are hot right now, and this storage container is really sizzling. Teens will love this fabric basket (Baffin Bags Etsy Shop, $18). It comes in a wide range of colors, including corn yellow. Your teen can use it to store everything from books and magazines to CDs and DVDs to hair accessories and scarves. It can even be used in the bathroom to hold towels or toilet paper.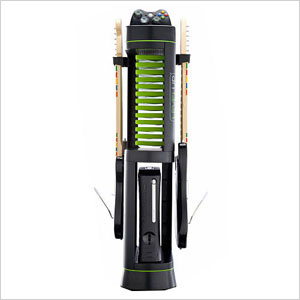 Video game storage
Are you tired of your teen's video games being strewn all over? Declutter with storage containers designed just for gamers. The Zig Zag gaming storage tower (Toys "R" Us, $25) for Xbox 360 can hold 13 game boxes, four controllers, two guitars and even an Xbox 360 console. It's the perfect gift idea for the teen who can't get enough of video games.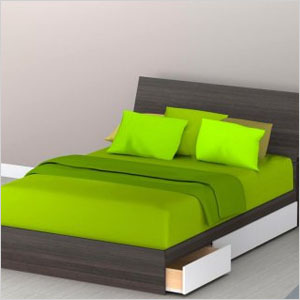 Platform bed
A platform bed with drawers underneath is a fabulous way to add a little extra storage and organization to your teen's room. The Allure platform bed (Hayneedle, $500 and up) features three spacious drawers underneath that can store anything from books to clothing. This cozy platform bed has a modern look that your teen will love, and it comes in twin, full and queen sizes. A mattress is not included.
More holiday gift picks
Top electronics for kids
Gifts for your sister
Gifts for your brother