Gifts For The Great Outdoors
If Dad prefers to spend his time outdoors, give him a gift that will complement his love of nature. For the outdoorsy dad, everything from camping equipment to fishing gear to hiking boots could be on his wish list.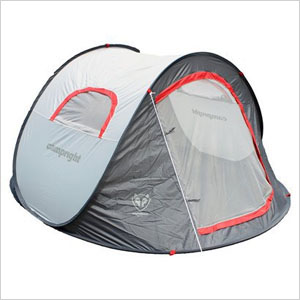 Pop-up tent
For the dad who loves to camp, give him a durable pop-up tent that he can set up in an instant. With the CampRight Pop Up Tent (Target, $100), there are no poles to fool around with, and the fabric is water-resistant with sealed seams. This lightweight yet durable tent is perfect for two people.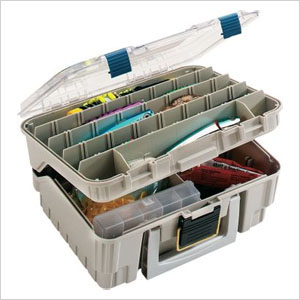 Tackle box
If Dad loves to fish, give him some new fishing equipment this holiday season. Whether he needs a new rod and reel, a pair of waders or a new tackle box, you are sure to be able to find the perfect gift. The Plano 1350 Magnum Satchel tackle box (Cabela's, $35) is spacious without being too heavy. It features multiple sections, removable two-tier spinnerbait racks and more.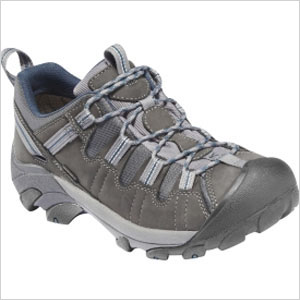 Hiking shoes
Hiking boots or shoes are a must for the dad who loves to hike. Whether at the local park or through the treacherous mountainside, he'll need footwear that protects his feet and helps him navigate the terrain. Check out the KEEN Targhee II low-cut hiking shoes (Dick's Sporting Goods, $120) with waterproof leather, webbing and mesh. These shoes are breathable, so his feet will always be comfortable and dry.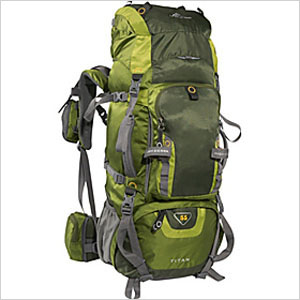 Backpack
Whether camping, hiking or traveling, anyone can use a good backpack. The High Sierra Titan 55 pack (eBags, $72) is large enough to carry all the outdoorsy dad's essentials without being so large that it's cumbersome. This durable pack comes with a limited lifetime warranty and features an adjustable harness. It has numerous pockets and compartments to hold everything from water bottles to electronics to hiking poles.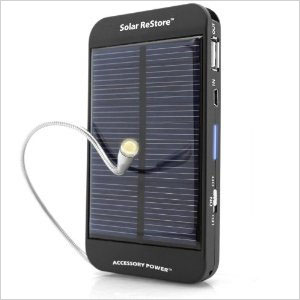 Solar-powered battery charger
If Dad loves the outdoors, but also loves his electronics, he needs a backup battery pack and charger. Check out the ReVIVE Series Solar ReStore external battery pack (Amazon, $28) with universal USB charging port for smartphones, eReaders, MP3 players and other devices. It can be charged by solar power, USB port or AC outlet.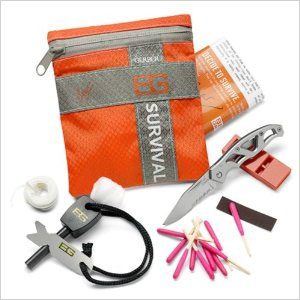 Survival kit
For the adventurous dad, help him be prepared with a survival kit. The Bear Grylls survival series basic kit (Amazon, $18) features a fire starter, emergency whistle, waterproof matches, snare wire and more, all tucked away in a lightweight ripstop nylon bag.
More holiday gift picks
Holiday gifts for the adventurous mom
Holiday gifts the whole family will love
Holiday gifts for the dad on the go