Celebrity Baby
Bump Watch
Happy Wednesday Hump Day — also known to us as Celebrity Baby Bump Day. Who were the cutest pregnant celebrities of the week? Tamera Mowry may be technically past her due date — but she still looks cute! Teen Mom 2 Leah Messer Calvert is pregnant with her third child and is starting to show, while pregnant Camila Alves looks gorgeous as usual. Ian Ziering and his pregnant wife and The Mentalist star Amanda Righetti round out our list of cute pregnant celebs of the week.
(page 4 of 5)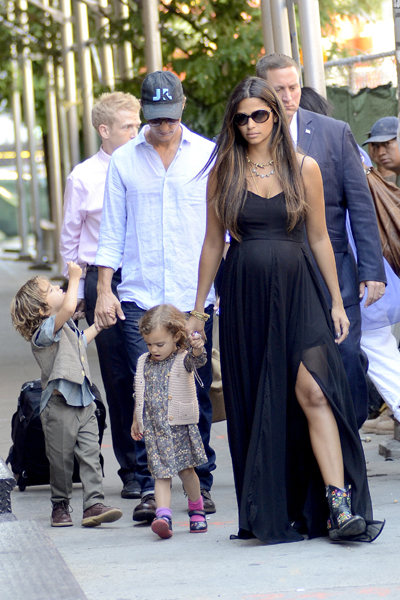 Camila Alves
Camila Alves shows off her baby bump in a black dress with a sheer skirt as she enjoys the day with her husband, Matthew McConaughey, and their two kids Levi, 4, and Vida, 2.
Alves, 30, is expecting their third child together and recently said this pregnancy has been difficult.
"This [pregnancy] has been a little different. Anything you can feel in a pregnancy, I'm feeling in this one. So put it all in the pile, that's how I'm feeling," she said.
She may not be feeling great, but she always looks chic and polished. She said that her hubby, however, likes her when she looks natural. "He likes as simple as possible. Less makeup, less everything," she said.
Next up: The Mentalist star Amanda Righetti in an Isabella Oliver dress