Celebrity Baby
Bump Watch
Happy Wednesday Hump Day — also known to us as Celebrity Baby Bump Day. Who were the cutest pregnant celebrities of the week? Tamera Mowry may be technically past her due date — but she still looks cute! Teen Mom 2 Leah Messer Calvert is pregnant with her third child and is starting to show, while pregnant Camila Alves looks gorgeous as usual. Ian Ziering and his pregnant wife and The Mentalist star Amanda Righetti round out our list of cute pregnant celebs of the week.
(page 3 of 5)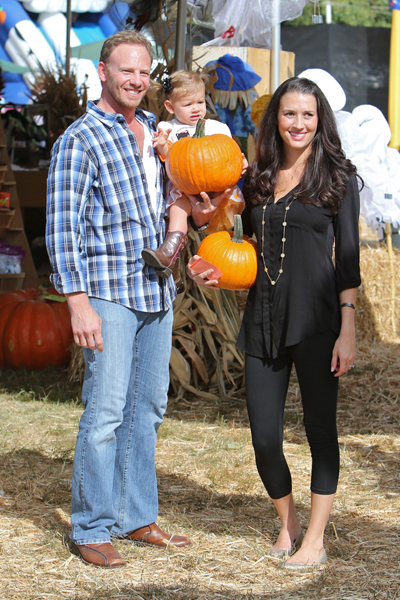 Ian Ziering and Erin Ludwig
Ian Ziering and his pregnant wife Erin Ludwig were spotted with their 18-month-old daughter Mia at Mr. Bones Pumpkin Patch in Los Angeles. The 90210 star and his wife are expecting their second child together.
"I feel blessed, having a family is something that I've always wanted," the actor tells People. "Having a second child is the realization of a dream come true."
Ludwig is reportedly in her second trimester, however not quite showing yet as she pairs a black tunic top with leggings and flats.
Next up: Camila Alves and Matthew McConaughey spotted out with their adorable kids