Autumn Inspired
Baby Names
Whether you are expecting an autumn baby or just love this special time of year, you will love our list of autumn baby names for girls and boys. From bohemian or nature-inspired names to unique names with autumn meanings, be inspired by these baby names that you will totally fall for.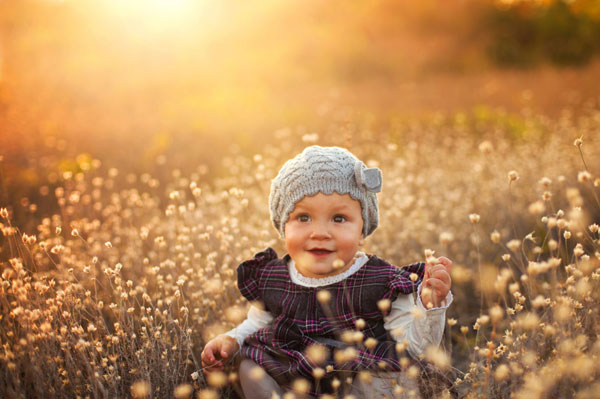 As much as we love summer, there is something about the cooler weather and the anticipation of the holidays that puts us in the festive spirit. If you are expecting an autumn baby, perhaps you should consider naming your baby girl or baby boy one of these fall-inspired baby names.
Starting with the obvious, the name Autumn is a pretty name for your baby girl. It is an English name that very appropriately means, "born in the fall; the fall season."
If you are feeling brave, you can also consider the months of autumn as unique baby names, including September, October or November. If using them as a first name seems too unusual, consider using them as a middle name. The name October is the month that is given the most as a name, however the other months would make cool choices as well if you want a more unique name.
Nature names inspired by fall
For those nature-loving parents, perhaps one of these nature names inspired by autumn is right up your alley? Some of the names on this list are unique, while other names on this list are more classic names you may have forgotten about.
Names inspired by fall colors
Colorful baby names are a hot new baby name trend, thanks in part to celebrities such as Beyonce who named her daughter Blue Ivy and Alicia Silverstone who named her son Bear Blu. The color blue is not the only cool and colorful name, however! Check out these baby names inspired by all the gorgeous colors of fall:
Thanksgiving inspired names
We have also rounded up baby names inspired by the Thanksgiving holiday. The early American settlers — the pilgrims — had unique names perfect for your baby boy or baby girl:
Native American baby names are unique and have great meanings. Check out some of our top picks:
More baby name ideas
Famous October birthday baby names
Thanksgiving baby names
Miracle baby names