Just Say Yes To Cheap Family Fun!
The key to sticking to your budget when planning family fun is to know when to say yes and when to say no. Learn how to use your local resources to say yes to less expensive family activities!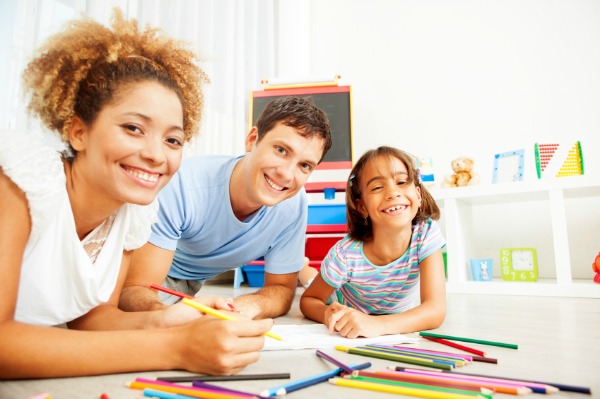 Say yes to the season
Family fun can be cheap when you plan activities around the season.
Spring: As the weather warms up, take it outside! Go hiking, biking and walking. Plan a stargazing potluck with your neighbors and take in great food and a great show!
Summer: The weather is perfect for a family fun campout in the backyard. Or plan a staycation that includes city pools, picnics in the park and movie nights outside.
Fall: Take the family fun to local farms that are in prime shape for visitors. Find one that offers free or cheap activities like mazes, animal viewing and apple picking. Avoid highly priced farms that bring in the bounce-houses and go-karts.
Winter: Embrace the chilly weather by staying home. Focus your family fun on memory-making by creating family movies. Enjoy some belly laughs over homemade popcorn and hot cocoa. Participate in local events surrounding Christmas: Help with craft time at the senior center or volunteer with the local food bank.
Say no to tourist traps
One of the greatest ways to save money when planning family fun is to avoid large, over-priced tourist traps. You will save lots of money and loads of time. Stephanie Nelson, from Couponmom.com, says, "Go online. Visit your local city websites to find free events, fairs, festivals, sporting events and performances."
Say yes to nature
One of the most enjoyable family fun activities is simply getting outside! Visit local playgrounds, as well as state or national parks. Or go on a treasure hunt together and join Geocaching.com.
Say no to fried food
One of the easiest ways to go over-budget is by eating out. For family outings, pack a lunchbox or cooler. Splurge on a few family favorites from the store to take along. Those small treats pale in comparison to a restaurant bill. Make the homemade eating experience just as exciting as eating out by packing food to fit your activity. If you are going to a baseball game, pack the peanuts and popcorn in fun little bags!
Say yes to DIY
From woodworking to water play and carnivals to card-making, there are now more online tutorials on how to do it yourself than ever before. Ask each family member what they would like to make, and go online to find out how! The opportunities are endless and the process will be just as fun as the product!
Quick Tip
Teach your kids money management skills by having them help write the family fun budget.

For more ideas on family fun on a budget
Budget-friendly summer vacations
10 Family fun nights under $20
10 Frugal family fun ideas