Buzz-Worthy
Baby Bumps
Happy Wednesday Hump Day — also known to us as Celebrity Baby Bump Day! We have rounded up the most buzz-worthy baby bumps of the week, including Reggie Bush and his newly pregnant girlfriend Lilit Avagyan. Pregnant Molly Mesnick and Bachelor Jason Mesnick were spotted out, as was Sara Rue. Pregnant Holly Madison and Falling Skies star Moon Bloodgood round out our list of cute pregnant celebs.
(page 2 of 5)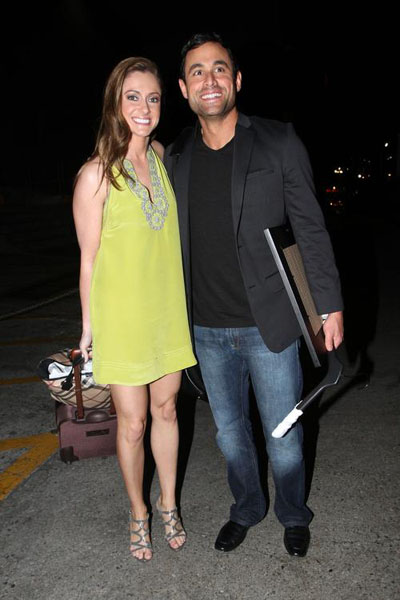 Molly Mesnick
Bachelor baby bump watch! Molly and Jason Mesnick just announced that they are expecting their first child together. The couple met on The Bachelor and got married two years ago and are ready to add to their family.
"Our family is getting a little bit bigger," she told People. "I'm into my second trimester and I feel really good."
No word yet on the sex of the baby, but she recently tweeted that she already has a baby name picked out. Next on her list? A baby nursery! Luckily, her friend, former Bachelorette and interior designer Jillian Harris, is already on it!
"Woke up to an email from @jillianharris with some of her initial nursery ideas/direction...Omg...to die for! This is too much fun!" Molly tweeted.
This is the first child for 28-year-old Molly, while Jason has a son, 7-year-old Tyler, from a previous marriage.
Next up: Pregnant Sara Rue at the AIDS Walk