Halloween Costumes
For Little Ones
Toddlers and preschoolers love dressing up for Halloween. From classic storybook characters to the latest superheroes, you are sure to find the perfect Halloween costume for your little one.
Alice in Wonderland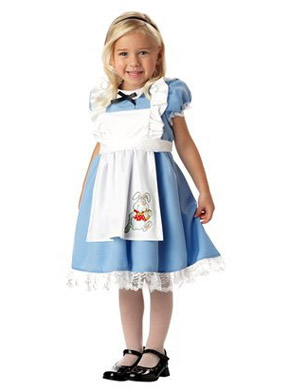 Your wee one will look so cute in this Lil' Alice in Wonderland toddler costume (Target, $19). This costume features the adorable blue dress and headband. You just need to add a pair of shiny shoes.
Batman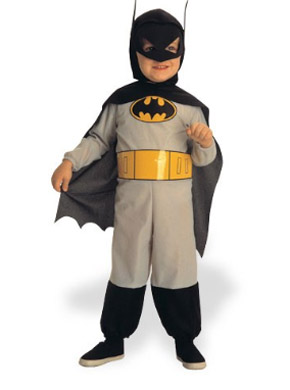 Superhero costumes are all the rage this year and many kids will want to stick to one of the all-time favorites — Batman (Spirit Halloween, $25). This toddler costume includes the jumpsuit, cape and cowl.
Little Red Riding Hood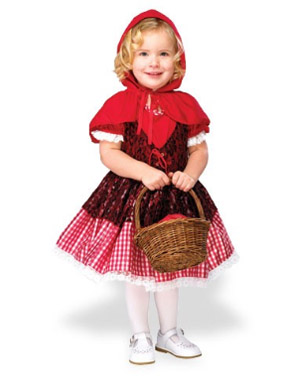 Little Red Riding Hood is actually an easy costume for you to make. You just need a gingham dress, hood, cape and a basket. However, if you want to buy the costume, you have some wonderful choices for your toddler like this Lil Red Riding Hood toddler costume (Spirit Halloween, $27).
Angry Birds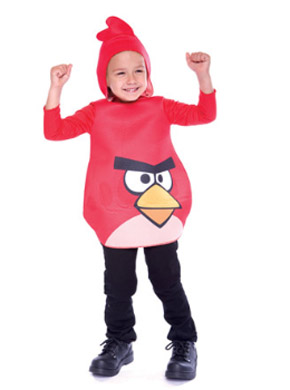 If your kid can't get enough of your iPad just because he wants to play Angry Birds, then we have the right costume. Let him dress up as the Red Angry Bird (Spirit Halloween, $25) or any one of the other Angry Birds characters — including the evil green pigs.
Wonder Woman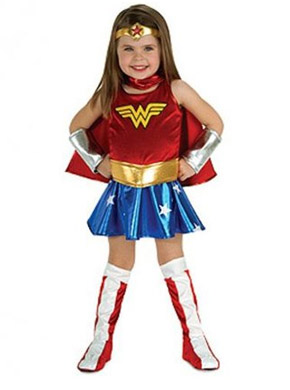 The girls aren't left behind in the superhero craze. Check out the Rubies Super DC Heroes Wonder Woman toddler costume (Yoyo.com, $30). This 8-piece set includes everything she needs from the gold headband down to the boot tops.
Pirate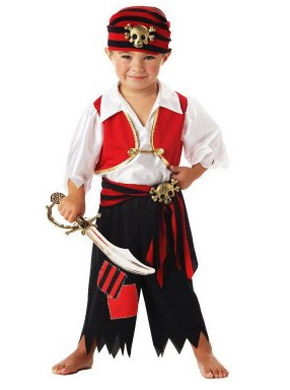 Ahoy Matey! Your little boy will be ready to sail the seven seas with this pirate Halloween costume (BuyCostumes.com, $30). This costume includes the white shirt, attached red vest, black pants, bandana and waist tie.
More From SheKnows Explorer