Babywearing Mommies
International Babywearing Week runs from October 7-13. Have you tried wearing your baby? These beautiful moms and their babies show how it's done and share how babywearing helped them bond with their little ones — and made parenting so much easier.
(page 2 of 16)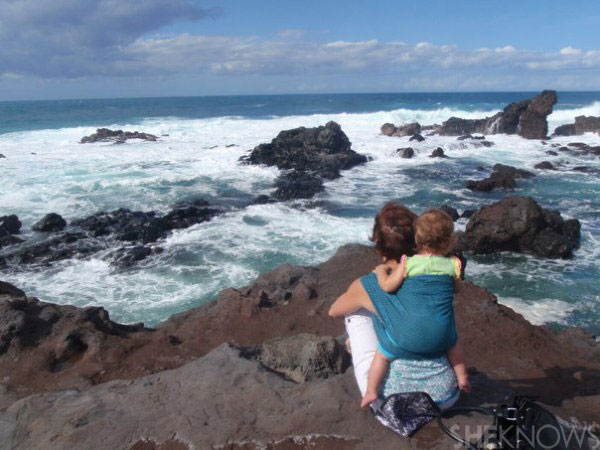 Vicki
Vicki, mom of two from Edmonton, Alberta (Canada)
"After my first daughter was born, I quickly came to realize that my mobility was greatly affected. As a family that did not have a vehicle, we relied on public transportation, which was often very crowded and difficult to maneuver.
Babywearing, specifically wrapping, enabled us to go places that we never could in a full-sized stroller. This photo shows my daughter (15 months at the time) and I on a rocky area down the edge of a cliff on Hookipa surf beach in Maui, Hawaii.
We traveled only with this 2.5 meter cloth, no stroller. It allowed us to let her nap on the go, nurse discreetly anywhere, and to aid as a comforting tool when she was out of sorts from having her routine disrupted."