Celebrity Mom
Cover Girls
What celebrity moms were cover girls this month? Gwyneth Paltrow looked gorgeous on the cover of InStyle magazine and the celeb mom opened up about family time with Apple and Moses — as well as her new diet. Kate Hudson graced Harper's Bazaar and chatted about her new BFF Gwyneth, while Britney Spears talked paparazzi to Elle. Marie Claire featured the gorgeous Gwen Stefani, while Good Housekeeping chatted with Jamie Lee Curtis.
(page 3 of 5)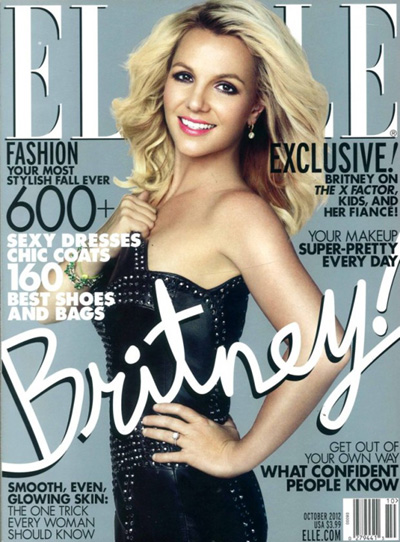 Britney Spears
Singer and X Factor judge and mom of two Britney Spears looked chic on the October issue of Elle magazine wearing a studded leather Versace dress. Spears looks amazing in the inside images of the magazine wearing a cool Jason Wu leather jacket and Just Cavalli tiered gown, however the pop star admits that she prefers dressing casual.
"I love my jeans and my sweats — I'm really just a tomboy at heart. So it's really hard for me to be like Kim Kardashian and be makeup- and hair-ready every time I go out of my house. I'm not a believer in that, you know? On the other hand, when you do wear those sweats, you're like, 'Oh God, I should step it up a notch,'" say Spears, who has two sons (Sean Preston and Jayden) with ex Kevin Federline.
She admits that she has been dealing with paparazzi scrutiny for so long that she has learned how to deal with it. "I guess I've been under the microscope so long that I don't even pay attention to the nonsense anymore. I gave up getting upset about things people make up about me a long time ago."
Her fiancé, Jason Trawick, started to open up during the interview, revealing how the two of them took their relationship from professional to personal: "It was kind of one of those things where she moved, like, turned around, so we were face-to-face, and then—"
Britney then cut him off, "OK, that's enough information, sweetie. It was sweet, just say that."
Next up: Gwen Stefani talks baby No. 3 in Marie Claire
Photo credit: Alexi Lubomirski / ELLE