Celebrity Baby
Bump Watch
It's Wednesday Hump Day — which means it's time for our roundup of the cutest pregnant celebs of the week with our Celebrity Bump Day! Singer Shakira just announced she is pregnant — but can you spot her baby bump? Megan Fox is getting bigger by the day, while Olympic volleyball player Kerri Walsh surprised everyone by saying she was pregnant during the Olympics! Amber Rose and Claire Danes round out our list of cute pregnant celebs of the week.
(page 2 of 5)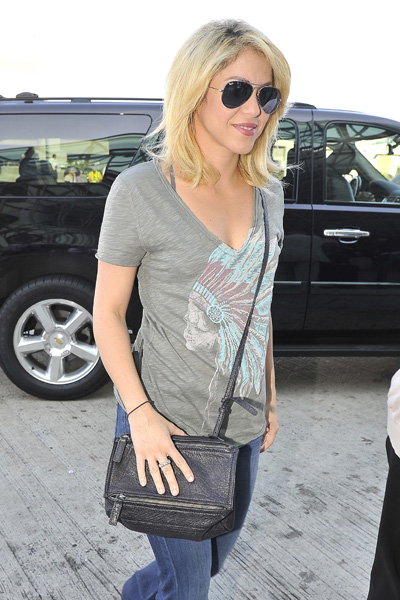 Shakira
Shakira has a new job worth $12 million as a judge on The Voice — and a new baby on the way! The Columbian singer, seen here arriving at the Los Angeles airport, announced on her Twitter and Facebook page that she and her boyfriend, Spanish soccer player Gerard Pique, are expecting a child together.
"As some of you may know, Gerard and I are very happy awaiting the arrival of our first baby!" the 35-year-old singer wrote.
"At this time we have decided to give priority to this unique moment in our lives and postpone all the promotional activities planned over the next few days."
Shakira is reportedly around four months along and sources are saying she is expecting a boy!
Next up:  Olympic volleyball star Kerri Walsh was pregnant at the Olympics!