self-exams and mammograms vigilance
For years, mammograms rarely crossed my mind, and when they did, I quickly dismissed them as something that only older women needed. Then our family was rocked by loss and I found myself scheduling an emergency appointment and eagerly awaiting my mammogram results.
Enjoying the simplicity of childhood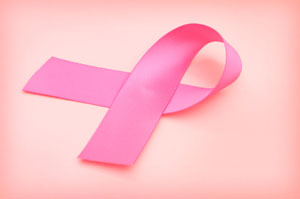 If you ran through my grandfather's garden, you passed rows of green beans, lettuce, cucumbers, peas, carrots and corn. It was the corn that pulled us in... rows and rows in which we could lose and then find one another.
Over a decade separated us in age.
Voices were buffered by rustling of the corn stalks as we ran the length of the rows, alternating between quiet stealth and joyful squeals.
But each of us, all cousins, ran through that same garden, united by the same joys. Summer after summer, we sought out the depths of that garden playing until well past dusk.
Wishing we were back in the garden
Forty years later, my cousin Crystal lay in bed dying and her older sister Roxanne lay dying beside her.
Running through those fields of corn, we could have never known that breast cancer would first ravage Roxanne's body and then, years later, Crystal's.
We never imagined that Crystal's cancer, with its later onset, would be so incredibly aggressive that it would take her from us first.
We could have never known that their breast cancer would go through periods of remission before it returned in their bones and finally moved into their brains and took them, one right after the other.
Last year, on September 17, Crystal's body could fight no longer.
Then, 40 days later, Roxanne was gone too.
Making new promises
In the days after Crystal's death and before Roxanne's, I spoke with my aunt, who was grappling with the realization that she would soon be childless... that both of her beautiful daughters would lose their fight.
Her voice was, in one moment broken completely by her sobbing, and in the next, carrying fierce strength as she urged me to have my first mammogram.
"I donned a paper gown and prayed my way through my mammogram."
Within days, with my aunt's words on constant loop in my mind — "vigilant," she said, "you must be vigilant" — I donned a paper gown and prayed my way through my mammogram and the days that followed as I waited for my results.
When I received the good news that I was cancer-free, I made a promise to myself to stay current on my exams and as my aunt implored me, I will be vigilant about having my mammograms.
Urging you to do the same
For my cousins, I urge you to educate yourself about breast cancer risks and prevention.
For my aunt, I encourage you to do monthly self-breast exams and schedule regular mammograms.
I plead with you because my beautiful cousins can't.
For all of those women who have lost their battle to breast cancer, schedule your mammogram, educate yourself about your risks and run through the garden with joy.
More helpful breast cancer information
Quick guide to breast cancer screening
Dense breast tissue can hinder breast cancer detection
Breast Cancer Hour: Fight breast cancer with these foods