Celebrity Baby
Bump Watch
Happy Wednesday Hump Day — also known to us at SheKnows as Celebrity Baby Bump Day! This week we spotted Sarah Michelle Gellar carrying her daughter Charlotte on her bump, while newly pregnant Sara Rue says she is not quite wearing maternity clothes yet. Megan Fox, Camila Alves and a very pregnant Reese Witherspoon round out our list of the cute celebrity baby bumps of the week.
(page 2 of 5)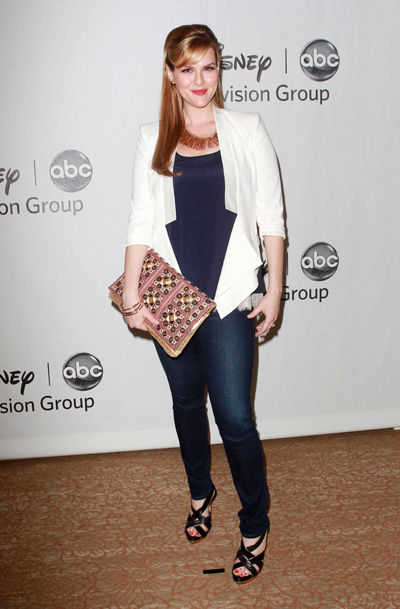 Sara Rue
Malibu Country actress Sara Rue is pregnant! The actress and her husband Kevin Price are expecting their first child "early next year" and are already anticipating finding out the sex of their baby.
"We haven't yet, but I think we will find out. I'm way too much of a planner," Rue told Us Weekly. "I've been spending way too much time on Pinterest and Etsy to not find out, you know?"
The actress, who kept her baby bump under wraps at the Disney ABC Television Group Party, said she hasn't changed her style yet. "I'm not quite ready to move onto maternity gear yet," she said.
The 33-year-old Jenny Craig spokeswoman is already thinking of baby names! "We have names for boys and girls. We had a girl's name that we really loved, then one of my friends had a baby and named her that name... so now we're back to the drawing board. I did say, 'I know it's totally irrational, but I hate her right now!' But then that went away very quickly," she said.
Next up:  Why does pregnant Megan Fox look so blue?