Baby Names
From The Bible
If you are looking to pass on your faith and spiritual beliefs to your child, perhaps a biblical baby name is for you. From classic biblical names like Jacob or Elizabeth to more unique biblical names like Miriam, we have hand-picked some of our favorite spiritual baby names perfect for your baby girl or baby boy.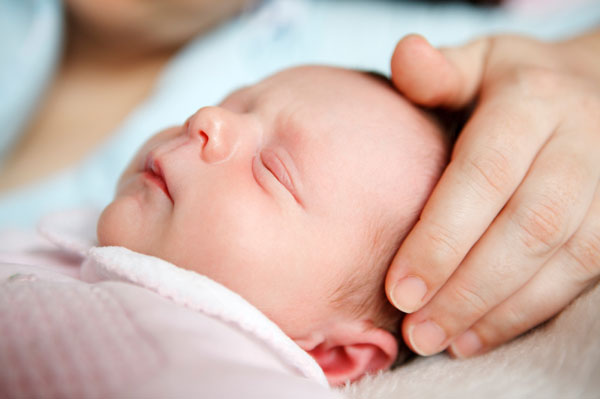 Biblical baby names have remained a popular choice for parents throughout the years, as evident by the top baby names of the year from the Social Security Administration. The biblical name Jacob has been the most popular boy baby name for 13 years in a row! The name Isabella, which is a Hebrew name meaning "consecrated to God," has been at the top of the list for many years.
Classic boy biblical names
These traditional biblical names are great All-American names that never go out of style. These names are strong and noble and are a great choice for your baby boy.
Classic girl biblical names
You will love the traditional sound of these biblical girl baby names. The name Mary has been one of the top baby girl names of the past decade, however there are many other beautiful and traditional biblical girl names.
Unique biblical boy names
If you want a biblical boy name that is a little more unique and fresh, check out some of our favorites!
Spiritual baby names
Another idea when searching for a biblical baby name is to consider a spiritual or a virtue baby name that describes a characteristic you hope your child will have. For girls, some great names include Faith, Hope, Grace, Mercy, Trinity or Charity. There aren't quite as many options for boys with virtue names, however the names Justice or Chance are both great options.
The baby girl name Nevaeh, which is heaven spelled backwards, is actually ranked number 35 on the Social Security Administration' s list of the top 100 baby names of the year. Jessica Alba gave both her daughters the spiritual names Honor and Haven, as did Gwyneth Paltrow who named her son Moses. Many parents of siblings or twins are opting to give all their children spiritual names.
For more biblical baby name ideas, check out the SheKnows database with more names for girls and boys, as well as meaning and origin!
More baby names
Miracle baby names
Spiritual baby names
Sophisticated baby names: Classic and cool