Celebrity Baby
Bump Watch
Who made our list of cutest pregnant celebrities of the week for Celebrity Baby Bump Day? Pregnant Homeland actress Claire Danes finally looks "knocked up," while very pregnant Melissa Joan Hart looks beautiful in a blue Isabella Oliver dress. Reese Witherspoon is also due any day now, but still looks fab. Gisele Bundchen's supermodel bump and newly pregnant Holly Madison round out our list.
(page 5 of 5)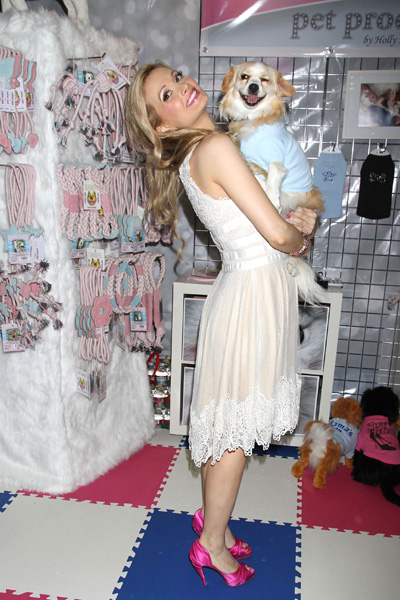 Holly Madison
Girls Next Door star Holly Madison showed off her pooch — that is, her cute dog — along with her baby bump as she launched her new line of Lucky Pet Products by Holly Madison during the Super Zoo 2012 Convention in Las Vegas.
Madison, who is 13 weeks pregnant, has a tiny baby bump but told Us Weekly she doesn't want to let herself go and has given her boyfriend Pasquale Rotella strict orders.
"I told him no food-craving runs in the middle of the night! No chocolate cake! I don't want to let myself go, then have a tough time getting back in shape," Madison explained. "I try to eat healthy for the baby — I love vegetable and fruit smoothies. But my downfall is French fries. My excuse is they settle my stomach!"
Photos: WENN unless ohterwise noted