Celebrity Baby
Bump Watch
Who made our list of cutest pregnant celebrities of the week for Celebrity Baby Bump Day? Pregnant Homeland actress Claire Danes finally looks "knocked up," while very pregnant Melissa Joan Hart looks beautiful in a blue Isabella Oliver dress. Reese Witherspoon is also due any day now, but still looks fab. Gisele Bundchen's supermodel bump and newly pregnant Holly Madison round out our list.
(page 3 of 5)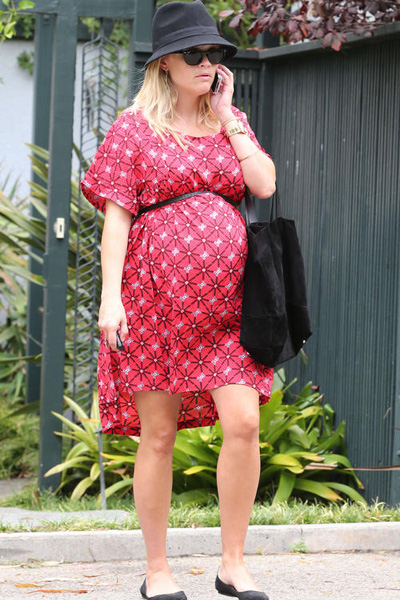 Reese Witherspoon
How cute is Reese Witherspoon? The pregnant actress is expecting her third child any day now and looks adorable in a red printed dress paired with black flats and a fedora. Witherspoon had a scare last month when she was hospitalized, however a source close to her said she is doing just fine.
"The visit is a normal thing for a lot of pregnant women and there is no drama," the source revealed. "All parties involved are healthy and fine."
In fact, Witherspoon has already signed on for her next project after her baby is born, which is to star in Men Are from Mars, Women Are from Venus, based on the book by John Gray.
Next up: Gisele Bundchen's supermodel baby bump