Celebrity Baby
Bump Watch
Who made our list of cutest pregnant celebrities of the week for Celebrity Baby Bump Day? Pregnant Homeland actress Claire Danes finally looks "knocked up," while very pregnant Melissa Joan Hart looks beautiful in a blue Isabella Oliver dress. Reese Witherspoon is also due any day now, but still looks fab. Gisele Bundchen's supermodel bump and newly pregnant Holly Madison round out our list.
(page 2 of 5)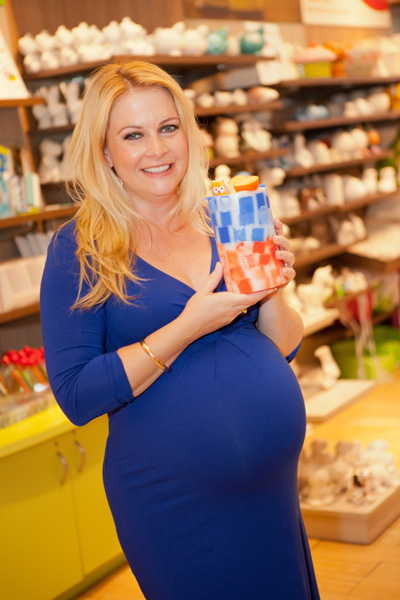 Melissa Joan Hart
Beautiful blue baby bump! Melissa Joan Hart is glowing and gorgeous wearing the Isabella Oliver Tie Knot Dress ($169) in cobalt blue while celebrating her baby shower at Make Meaning in New York City. Hart is pregnant with her third child and already has two boys, 6-year-old Mason and 4-year-old Braydon.
"[I'm] really exhausted. I don't know if it's [from taking care of] the two older ones, I don't know if it's because I'm older… but I feel so tired all the time," the 36-year-old actress recently told People magazine.
"I've been in bed at 8:30 every night. I tell my kids, 'Go put yourselves in bed. I gotta go to sleep."'
Next up: Reese Witherspoon's chic third trimester style
Images courtesy of www.photoopnyc.com