On The Front Lines
Moms are an impressive lot. Whether juggling a dirty diaper in one hand and a latte in the other or helping to solve the world's energy crisis, mothers are uniquely qualified to make a mark on the world around them. Case in point: The Athabasca Oil Sands Project in Alberta, Canada.
(page 6 of 6)
Jessica Willemsen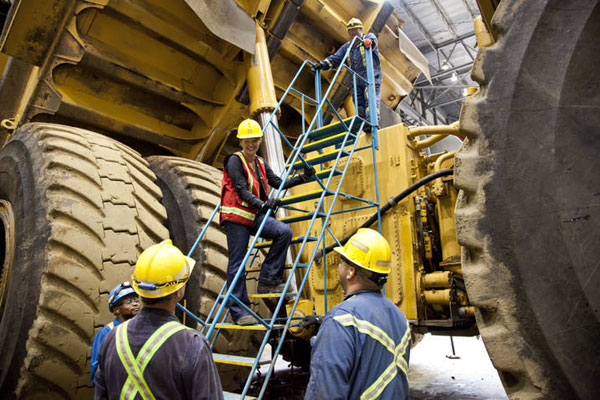 Jessica Willemsen is the Mine Shop manager at Shell's Jackpine Mine and mother of two. With no previous knowledge of mechanics, she heads up a team of 89 mechanics, of which all but two are men. She oversees repairs on some of the biggest trucks in the world.
"I'm a big proponent of balance. That means different things to different women. For me, it means putting my family first, but also having a career which inspires and challenges me, while making sure I still have my own downtime to recharge. Whenever I start to feel stressed or worn out, I know something is out of balance and I need to re-evaluate my priorities. Right now, things feel pretty good. My boys are proud of me, running the truck shop. They think it's pretty cool. Not so much because I'm a woman, but more because 'Mom gets to fix the big trucks.'"