On The Front Lines
Moms are an impressive lot. Whether juggling a dirty diaper in one hand and a latte in the other or helping to solve the world's energy crisis, mothers are uniquely qualified to make a mark on the world around them. Case in point: The Athabasca Oil Sands Project in Alberta, Canada.
(page 5 of 6)
Tanya Gray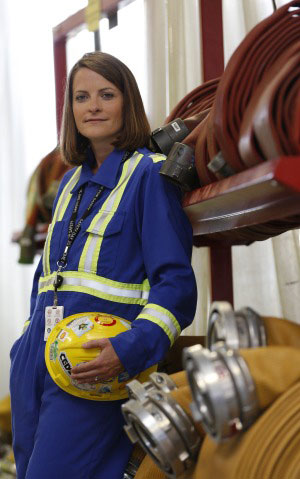 Tanya Gray is the Safety and Emergency Response manager at the Scotford Upgrader and mom to a 3-year-old son. It's her job to ensure safe working conditions for employees. A 14-year veteran of the oil and gas industry, Tanya is not only an ambassador for workplace safety but also for women interested in the energy field.
"In the Emergency Response space, we have a male dominated team that is open to my slightly different leadership approach; collaborative decision-making versus the typical command type structure. We embrace our differences and leverage them to build a stronger team. Our common bond is passion for family and the understanding that family always comes first. Having the support of my spouse and friends means I know my son has quality care and I am better able to focus on work without the influx of guilt that he is missing out on every opportunity."