On The Front Lines
Moms are an impressive lot. Whether juggling a dirty diaper in one hand and a latte in the other or helping to solve the world's energy crisis, mothers are uniquely qualified to make a mark on the world around them. Case in point: The Athabasca Oil Sands Project in Alberta, Canada.
(page 3 of 6)
Simone Marler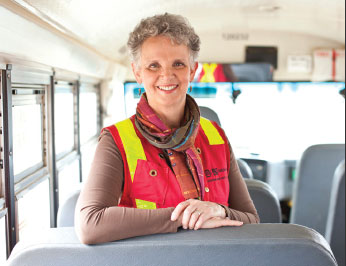 Simone Marler is the tour manager and communications manager at the Muskeg River Mine and the mother of two grown children. She is a nature lover to the core, an avid bird watcher and a proud member of the Athabasca Oil Sands Project. She enjoys educating everyone from students to government officials about the energy industry while hosting tours of the Muskeg River and Jackpine mines.
"The true source of my support is that my husband is the most amazing partner. We had our children later in life and, when our youngest was 3 years old, we decided he would downsize his business to stay home with our family. As a result, I never had a worry in the world about the homefront and was able to travel (both for work and pleasure since he was flexible), [and could] work late or [not] stress out about deadlines, knowing our children (and me!) were lovingly nurtured, healthily fed, the bills paid, school committees volunteered for, and our home beautifully renovated. He's now retired and still looks after all the stuff that needs doing in daily life — he is my rock and we are a team like no other I know."