Celebrity Baby
Bump Watch
Happy Celebrity Baby Bump Day! Singer Adele finally showed off her baby bump in a black dress in London, while newly pregnant Holly Madison was spotted out with her itty-bitty bump. A possibly pregnant Amber Rose wore a flowing dress to try to hide her maybe baby bump, while Carson Daly's pregnant girlfriend, Siri Pinter, looks adorable. Lastly, we caught Tori Spelling right before she gave birth to her son Finn.
(page 3 of 5)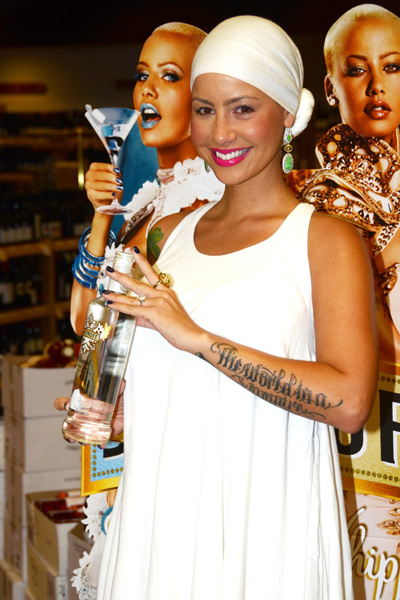 Amber Rose
Known for her skimpy outfits and body-hugging dresses, Amber Rose wore a loose fitting white gown while promoting Smirnoff Fluffed Marshmallow and Whipped Cream flavored vodkas in Philadelphia recently. Rose and her fiancé, rapper Wiz Khalifa, are reportedly expecting their first child together.
Even though she has been sporting a suspicious baby bump, she hasn't officially confirmed the baby news yet, however she and Wiz were recently spotted going to the doctor's office and she held a large Chanel bag over her midsection. The couple is reportedly going to pull a Beyonce and make the pregnancy announcement on the red carpet on Thursday during the MTV Video Music Awards.
The couple is rumored to be pregnant with... (drum roll, please) a baby boy!
Next up:  Carson Daly's pregnant girlfriend, Siri Pinter